I didn't know how much I loved a good road trip until Australia.
With two unique trips, one along the Queensland coast and another from Sydney to Perth and back, I spent 3 months on the road with friends and had the time of my life.
As soon as I started reading about things to do in Maui, driving the famed Road to Hana became an immediate "must-do". With promises of lush, green scenery and fun, tasty, and beautiful stops along the journey to Hana, how could we refuse?!
Travel bloggers and guide book authors encourage would-be road trippers to plan at least one entire day for the experience. In addition to needing time for the dozens of potential road trip stops, drivers need to budget a full day as the Road to Hana is…curvy. Some say the road includes 600 twists and turns. In addition, the journey includes plenty of one-lane bridges. Successfully navigating the roads is half the experience.
Our day-trip on the Road to Hana
Gav and I left our Paia accommodations bright and early in our red jeep rental (thank you, Maui Visitors and Convention Bureau, for the discount!). We had planned to rent a 4-door compact car, but as soon as we were offered an upgrade at a great price, Gav selected the jeep.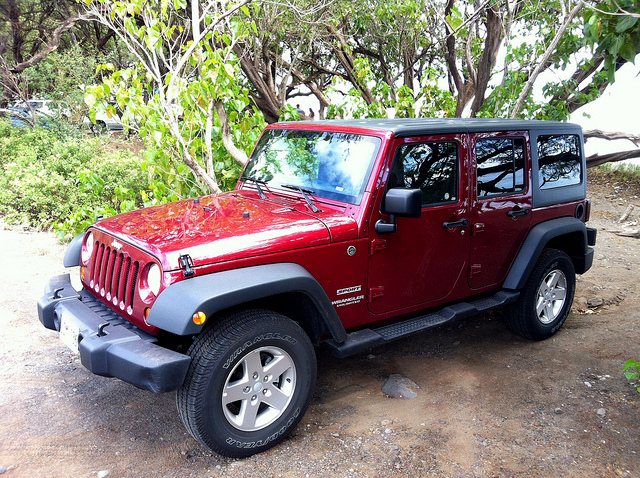 Using the 6th edition of Maui Revealed, we hit the road with high hopes of including as many stops on our journey as possible!
At 8/10 of a mile past the 10 mile marker on the ocean side, we planned to pull over at a specific turnout so we could take a trail to see a waterfall. It was closed off with barricades. We parked at the next turnout and backtracked, but we never found the trail to the waterfall. Alas, the first stop didn't work, but there would be others.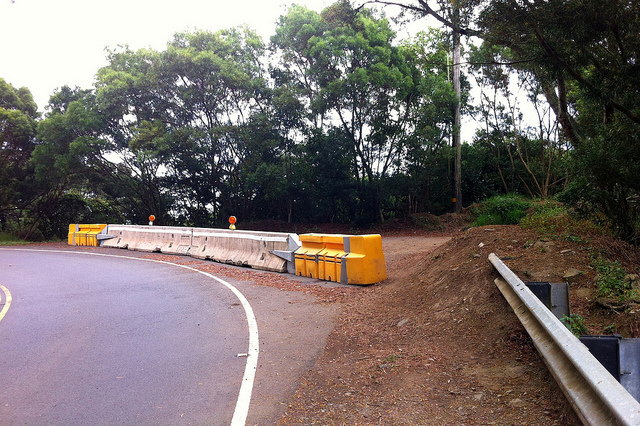 Smiling even though I didn't get to see the waterfall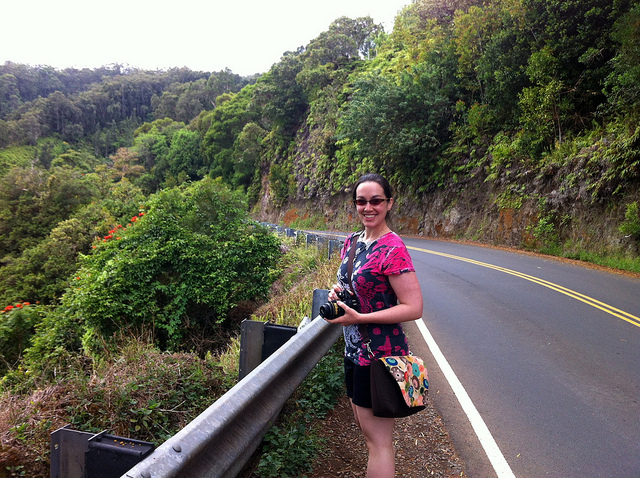 Just past mile marker 11 and then again at 11.5, we had two more opportunities to see waterfalls. Once again, we couldn't find the trails mentioned in the book.
By mile marker 12, I was feeling slightly frustrated, so I asked Gav to pull over at mile marker 12 at a state-provided restroom stop. At least we couldn't miss this one!
From 12-14, we pulled over at several turnouts, hoping to find good views.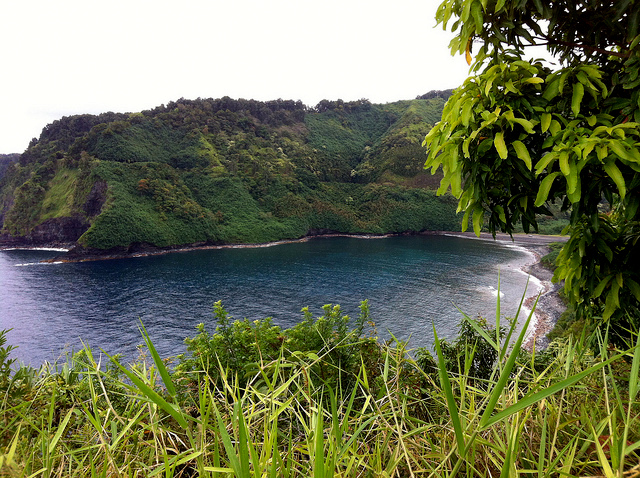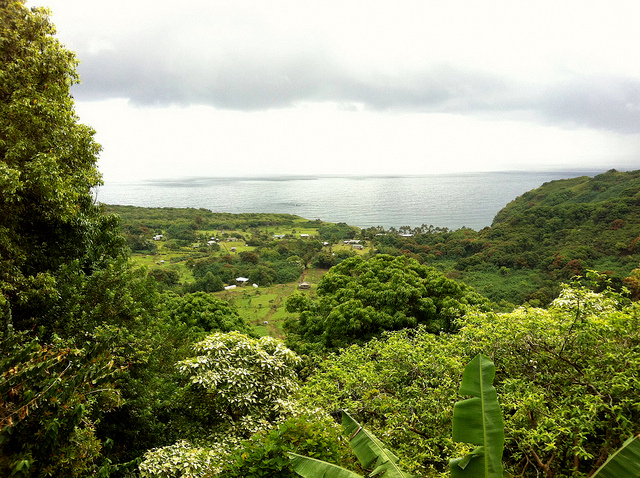 Soon we found our turn off for the Ke'annae Peninsula, which promised beautiful views and banana bread. Sold.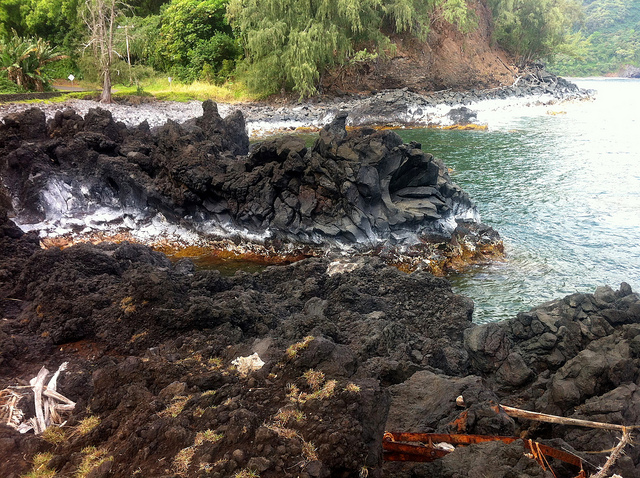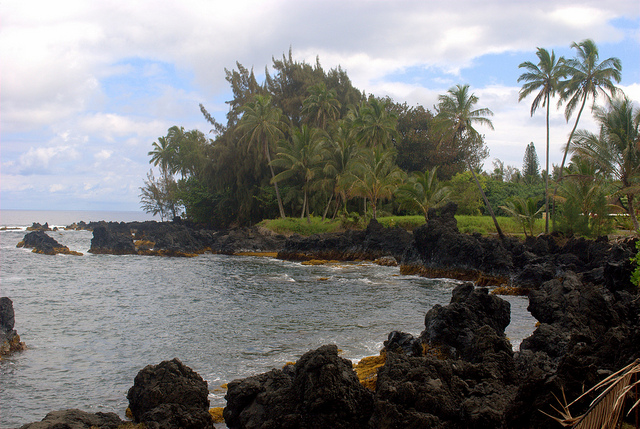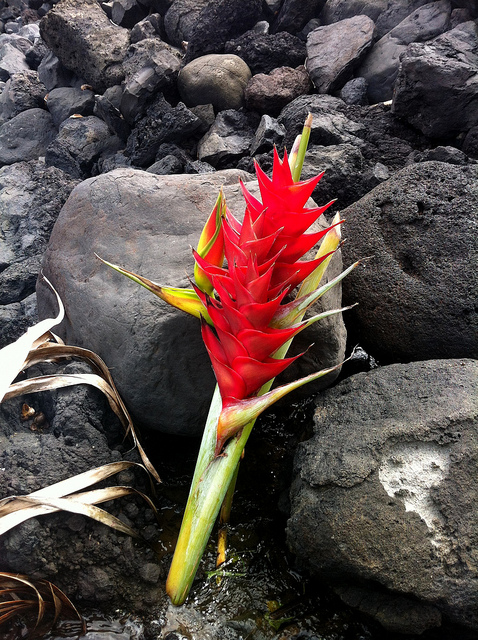 As I read more about Maui, it appeared as if multiple entrepreneurs claim to sell the best banana bread. Gav and I picked up a piping hot loaf from Aunty Sandy's and found a few other road trippers sitting on the lava rocks, noshing on theirs as well.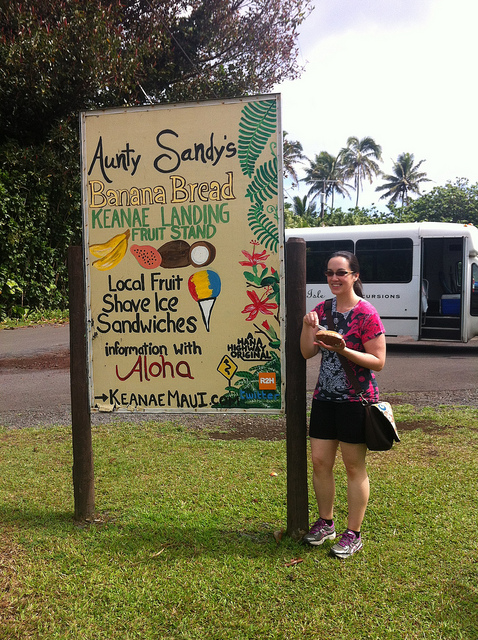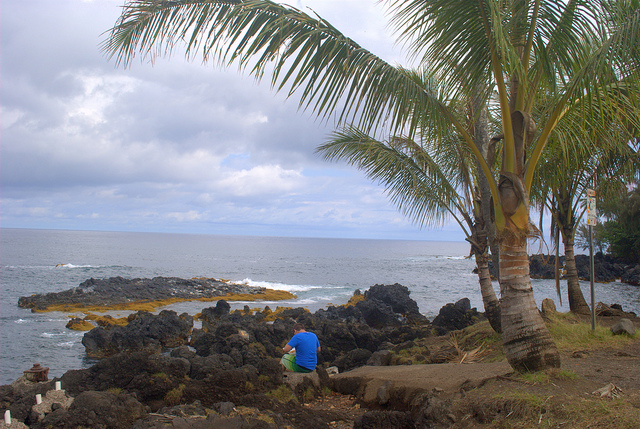 We eventually ventured back to the highway, where we pulled over just before mile marker 17 at a turnout on the right. Crossing the road, we found the short, downhill path leading to Ching's Pond. Most of the pond is relatively shallow, but just under the bridge, the rock floor bottom ends and the pond becomes a dark blue. Locals sometimes dive from the bridge into the deep end of the pond — and as the author of Maui Revealed correctly writes, there is NO margine for error. Miscalculating the dive by a few inches could be deadly.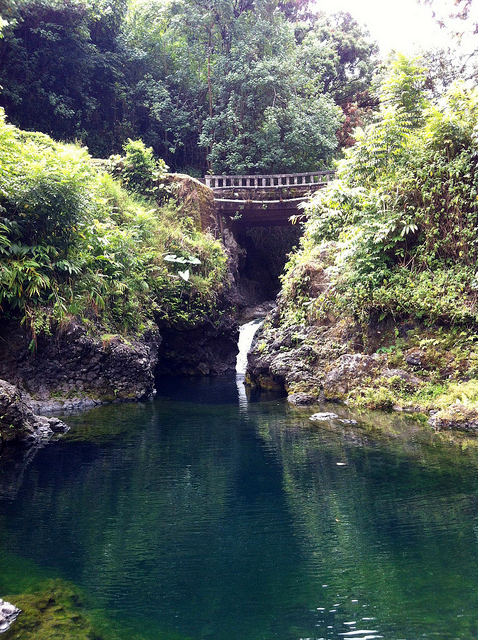 Between mile 17 and 23 we missed the opportunity to see several waterfalls. Despite our early departure from Paia, many of the turnouts were already packed with cars, leaving us with no option but to keep driving.
Thankfully when we arrived at the second turnout on the left hand side after mile marker 23, we were the only road trippers to be seen. Crossing the road, we spotted a tiny opening in the rock face, hoping this was the entrance to a cave — actually a lava tube — that's 140 feet in length.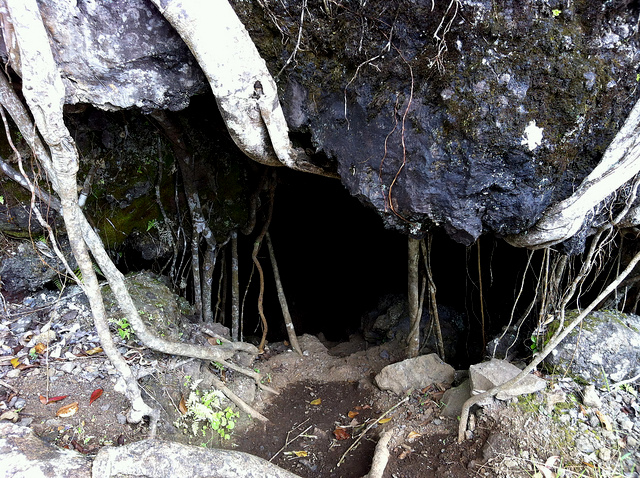 Since we'd forgotten to pack a flashlight and the iTorch app on our iPhones didn't offer enough light, Gav and I entered the cave and took cautious steps until our eyes adjusted to the light. We followed the cave until we arrived at the end where we found banyan tree roots and plenty of light.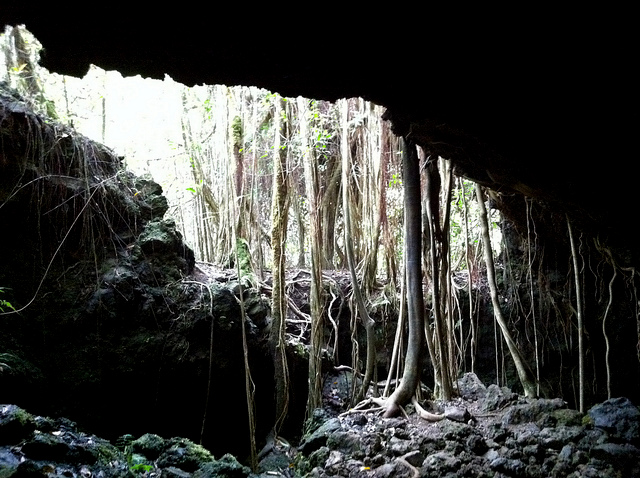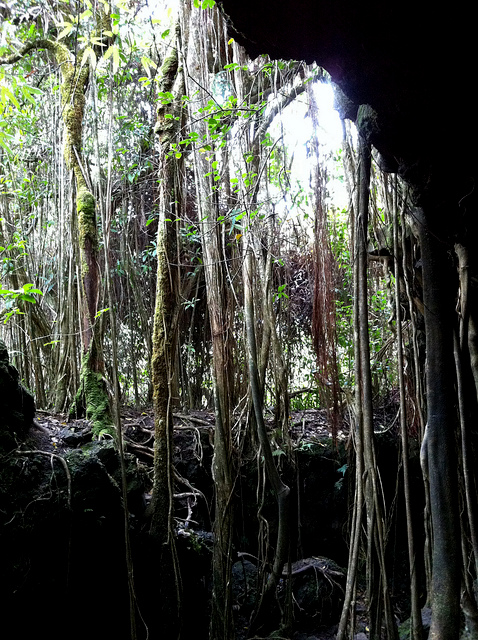 When we exited the cave we enjoyed a good laugh. Several cars passed by and we received odd looks from road trippers who had NO clue about this stop and never expected to see two people magically appear from the rocks on the side of the highway.
Moments later, we pulled over after crossing a bridge just after the 25 mile marker. We walked to the center of the bridge and peered over the edge to see Makapipi Falls spilling into a pool. This fall is dry half of the year, so we were lucky to finally see a waterfall!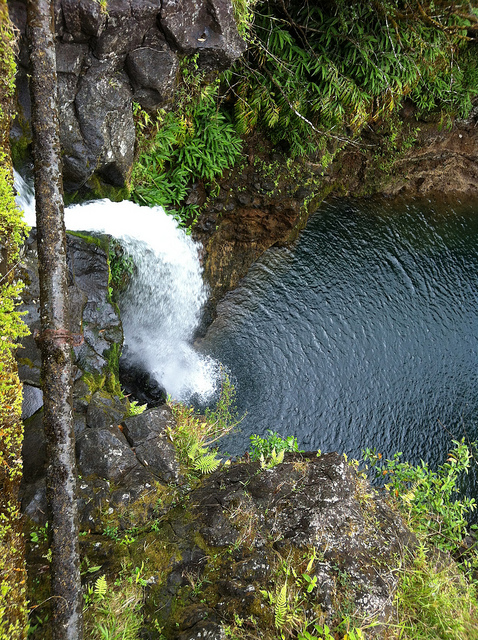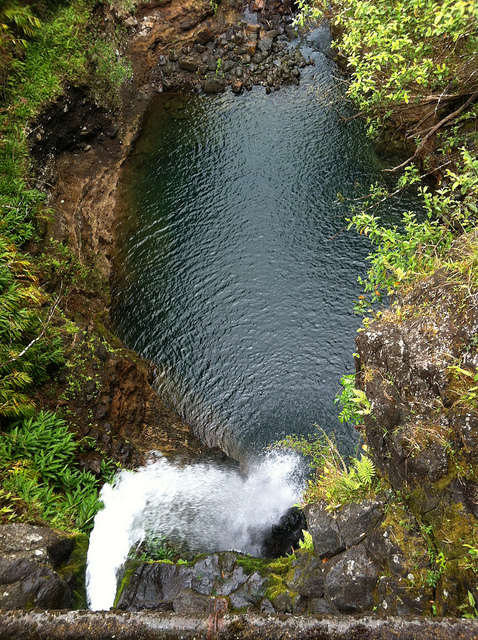 Past the 27 mile marker, we found Coconut Glen's, home of dairy free, coconut milk based ice cream. It was pouring rain at this stage, and Glen had temporarily closed up shop, but we stopped by for a scoop of ice cream on the return trip.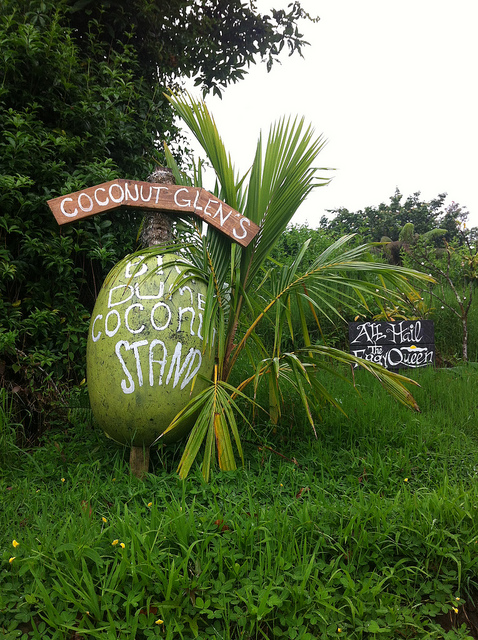 After a full morning of hit-and-miss stops, I was so excited when we finally reached mile marker 32 and found Wai'anapanapa Park. We found our first volcanic black sand beach!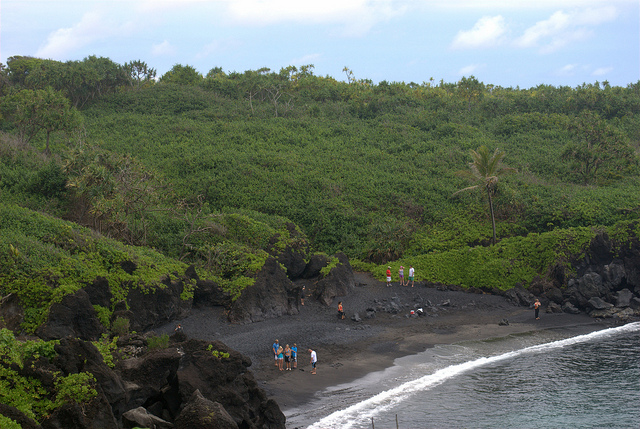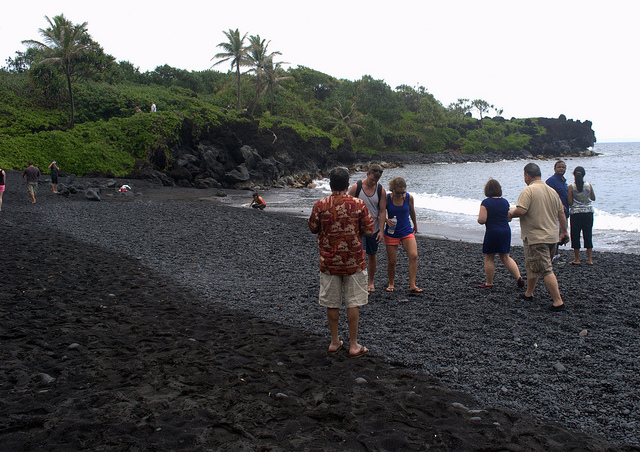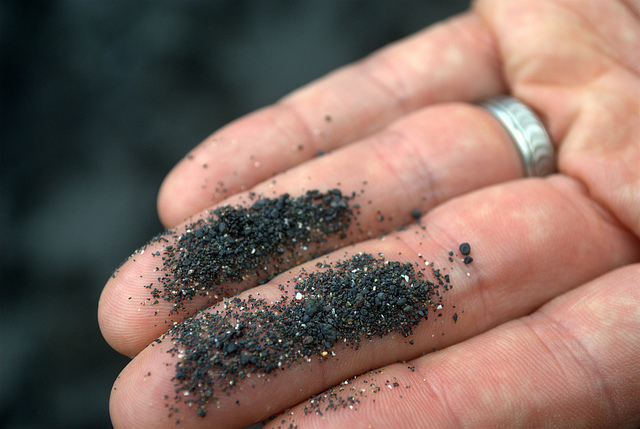 We would have loved to stay at the black sand beach longer, but we realized we would never make it to our outdoor couples massage at Luana Spa Retreat in Hana on time if we didn't cut our visit short. And our visit to Luana Spa Retreat was my favorite stop on the Road to Hana.
After our massage, we continued driving past Hana to our tour and tropical fruit tasting at Ono Organic Farm. At the conclusion of the tour, we realized we had to head back toward Paia if we wanted to make it by sunset.
Gav and I enjoyed our road trip, but next time I would do it differently. First, I would set off with a much better plan of the stops I wanted to make. Trying to adopt a "research the stops and then go with the flow" mentality didn't work for me. Second, I'd spend the night in Hana at the yurt at Luana Spa Retreat so I could take a slower, more relaxing route from Paia to Hana.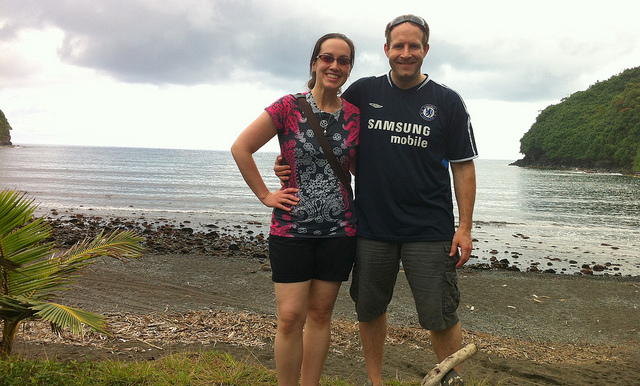 Have you driven the Road to Hana before? What's your favorite stop? If you haven't experienced the Road to Hana, what's your favorite road trip and why?