Hunter Valley Resort review
As soon as we began discussing our recent 3-week trip to Australia, I knew I wanted to include a visit to the Hunter Valley, one of Australia's well-known wine regions. Just 2-3 hours from Sydney (depending on traffic), the Hunter Valley offers Sydneysiders, Aussies, and travelers alike a getaway from city life.
We were fortunate to stay in the Hunter Valley Resort overnight during our 2-day getaway and were surprised to discover how much the resort has to offer guests. After an enjoyable 2-day, 1-night trip to the Hunter Valley, I plan on returning for a 3-5 day visit the next time I'm in Australia.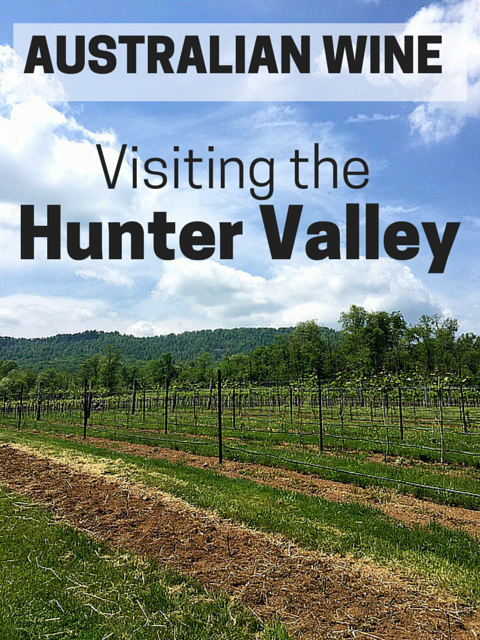 Hunter Valley 2-day getaway
I've wanted to visit the Hunter Valley ever since I lived, worked, and traveled in Australia for a year on the Work and Holiday Visa (2010-2011). Somehow, despite living in Australia for a year, I never made it to the Hunter!
I also couldn't pass up a visit to the Hunter Valley after recently becoming more involved with a local organic winery back home. In the last few months, I've helped bottle 750 bottles of wine and plant 100+ new vines. I have a whole new appreciation for the wine-making process and wanted to explore another of Australia's wine regions.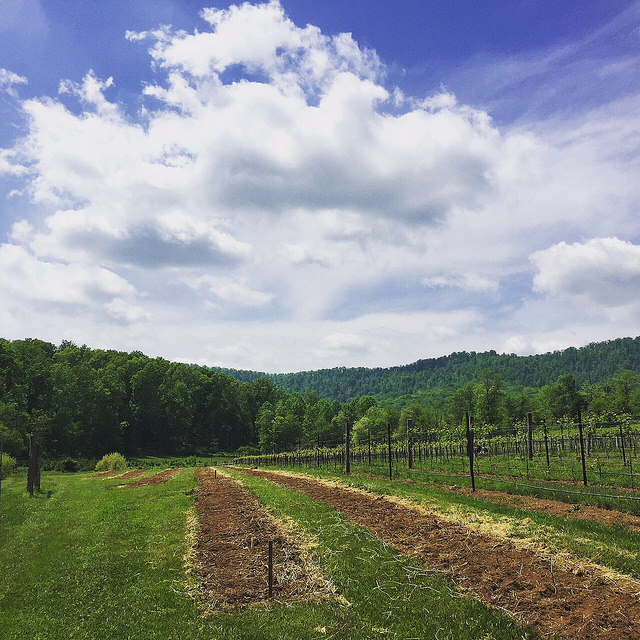 When I think of the Hunter Valley, I also think of one of my favorite reality shows from when I lived in Australia — Farmer Wants a Wife. Each season of the show began and ended in the Hunter Valley, and I always thought the views were so beautiful.
Above all, Aussies and fellow travelers often referred to the Hunter Valley as a special, romantic destination, and since this is Gavin's first trip to Australia, I wanted us to have a special trip-within-the-trip.
Hunter Valley Resort: something for everyone
It didn't take long after leaving Sydney to arrive in the Hunter Valley! We enjoyed tastings at two cellars doors as well as lunch before arriving at the Hunter Valley Resort for our 2:00pm check-in.
After checking in and settling into the room, we explored the grounds and quickly realized that the resort wasn't just a place to sleep for the night! The resort offers various activities and tours to meet a variety of interests. We could have easily stayed a third day just to take advantage of everything the resort has to offer. In fact, the resort has its own tasting room, offering wines from several boutique wineries, so it's possible to have the whole Hunter Valley experience without leaving the property.
With so many options, it can be difficult to choose which activities to include when your time is limited:
onsite vineyard and winery tours (Guided Vine Experience)
wine tasting
Wine Theatre (30 minute experience)
Wine School (2 hour experience)
beer tasting at the Matilda Bay Brewhouse
cooking class
candy making class
grape stomping experience
horse riding
massage
segway tours (which proved to be popular)
and yes, more!
I wanted to book a lomi lomi massage after experiencing an incredible lomi lomi massage in Hawaii, but sadly we were too short on time. If I could do it over, I'd stay longer just to enjoy this style of massage in such a relaxing place.
We walked past the tennis courts, along the walking trail, and eventually popped into the library, which was unexpected but warm and inviting. If the staff had not been busy setting up the room for an event the next evening, I would have curled up with a good book once the sun set. The room was so cozy.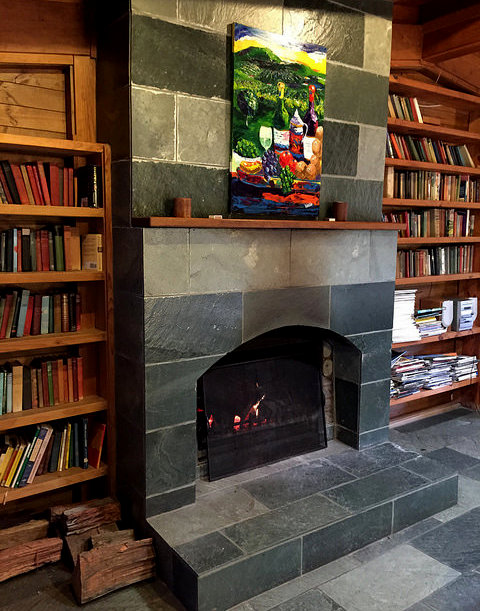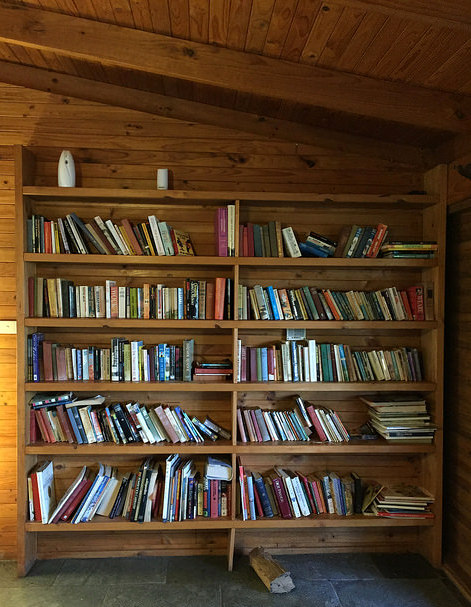 After chatting about the options, we decided to enjoy breakfast at the resort the next morning (lunch and dinner are also available on site) before participating in the Guided Vine Experience.
If you have the time, I highly recommend the Guided Vine Experience! Our guide Bill was very knowledgeable and passionate about the Hunter Valley and the wine making process. We began outdoors near Shiraz vines with an interactive discussion about the vines themselves – I learned so much I couldn't help taking notes! We later moved indoors and learned about the small differences in how white and red wines are made. I gained much more from the tour than I was expecting.
Hunter Valley Resort: Vineyard room stay
The Hunter Valley Resort offers several types of rooms and cottages to meet different needs. We enjoyed our one-night stay in a Vineyard Room, which offers views of the vineyard and a king size bed.
The exterior of the Resort offers a rustic, natural feel, which I thought was in perfect harmony with the vineyards, valley, farm land, and wine country. Before we arrived, somehow the word "resort" had brought to mind images of modern, sleek designs. Instead, the exterior wood-cabin-like feel blended into the surroundings naturally.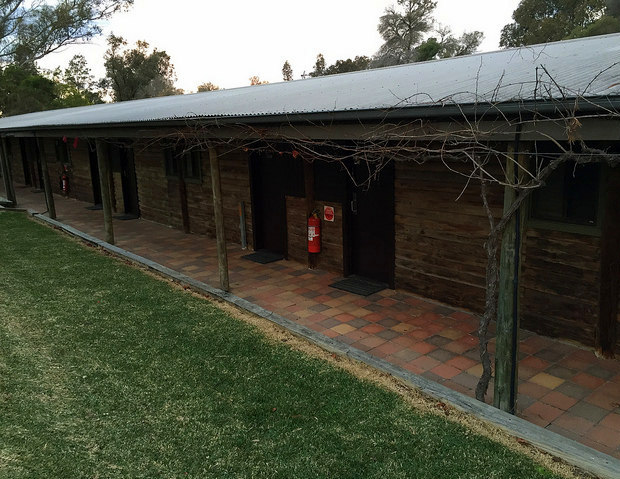 Inside, we found a large, comfortable room, with a mix of modern and rustic features. While the king size bed and bathroom offered more modern features, the rest of the furniture contributed to the rustic cabin feel.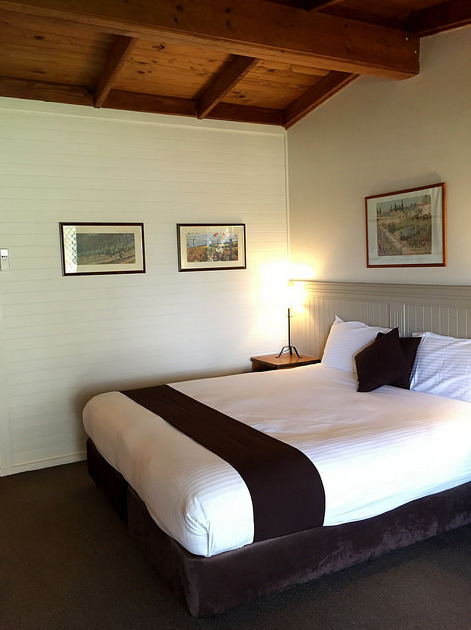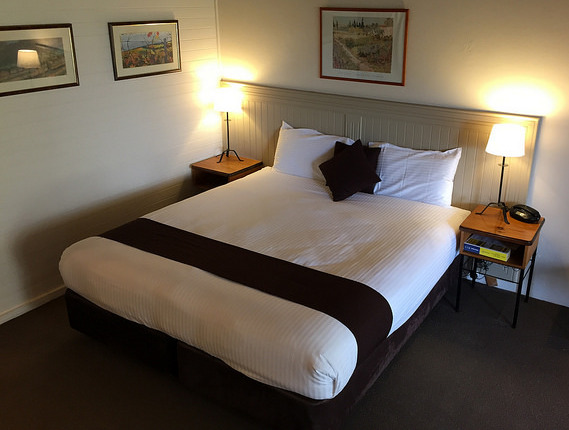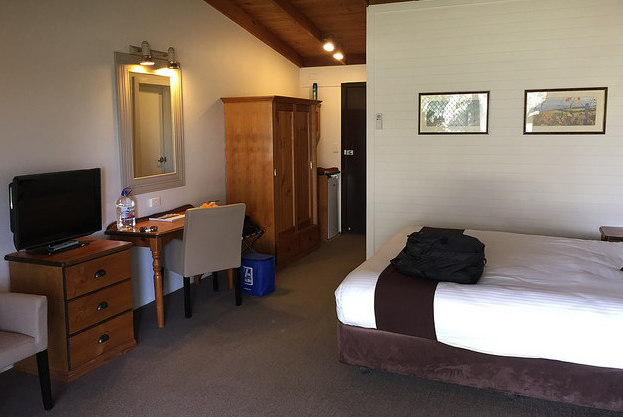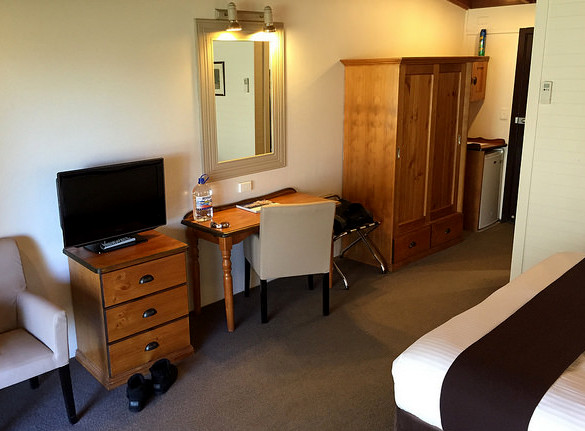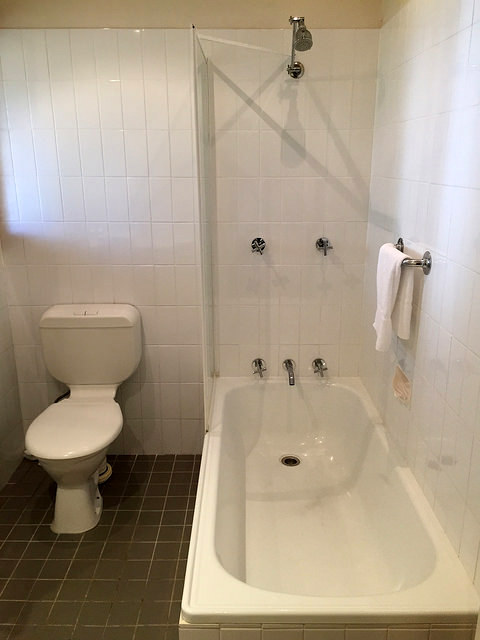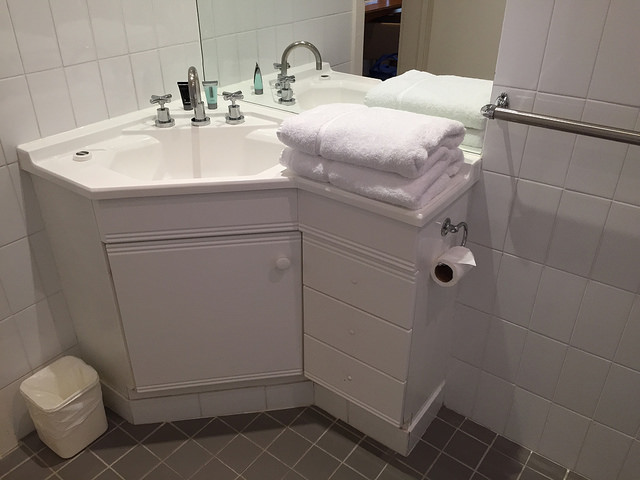 I was appreciative of the extra touches that the room offered, like a kettle to make tea and coffee, and a mini-refrigerator, which we used to keep meals we packed (due to my food allergies) nice and chilled. Two bottles of water were waiting for us in the room, plus additional chilled spring water in the fridge.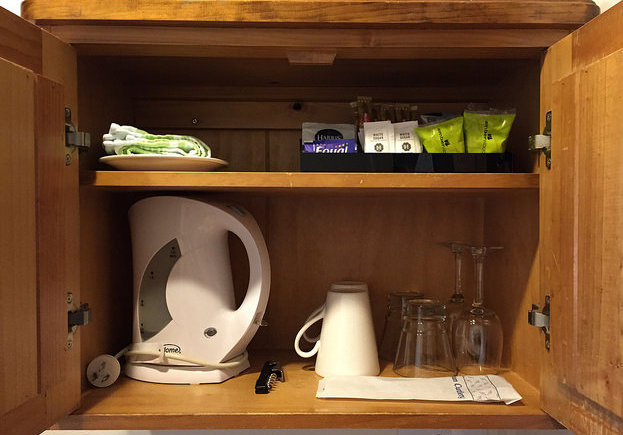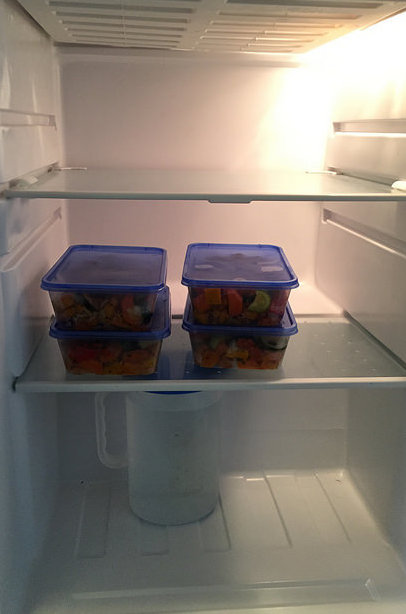 Overall, the room was a wonderful place to stay. It was clean, comfortable, and cozy.
Hunter Valley Resort: vineyard views
Without a doubt, one of my favorite things about our stay at the resort were the beautiful vineyard and country views. They reminded me of the peaceful and gorgeous landscape we have back home in Virginia.
After checking in, we visited two wineries before returning to the resort for the evening. Though we'd missed sunset, we hadn't completely missed that day's light and color show. I wandered around for at least 30 minutes, soaking up the moment and taking photos.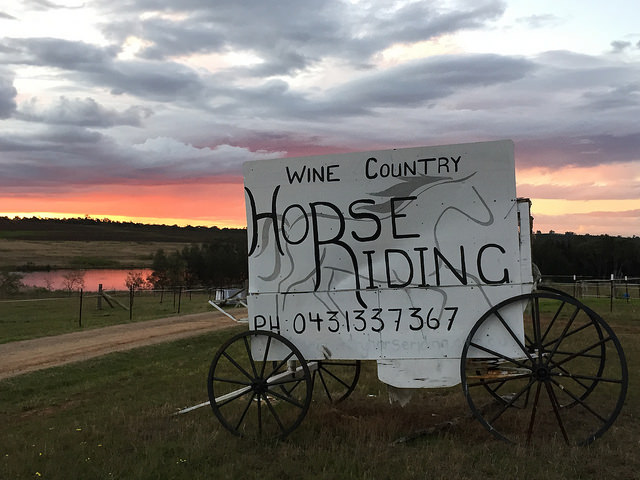 From the sunset views, to the comfortable room, wine tasting, and Guided Vine Experience, I enjoyed every moment at the Hunter Valley Resort and wouldn't hesitate to recommend it to friends or stay there again. By offering something for everyone, I can't think of a better place to spend a night (or more) while enjoying a Hunter Valley getaway.
You can learn more about the Hunter Valley Resort on their website or connect with them on Facebook.
Disclosure: We were guests of the Hunter Valley Resort. They didn't ask me to take dozens of photos at sunset, feel like Belle in their cozy library, thoroughly enjoy the Guided Vine Experience, or write a positive review. I happily did all four on my own.