Setting an alarm for 3:00am doesn't make the "to-do list" for most vacations.
I certainly didn't expect to include "hit the road in the middle of the night" to our list of honeymoon plans.
But when you visit Maui, you'll want to experience sunrise from the summit of Haleakala, a dormant volcano that accounts for over 75% of the island's size.
Every article and blog post I read about Maui prior to the honeymoon said sunrise at Haleakala National Park was a MUST. I love sunrises. I'm a morning person. I was on board. Even with the 3:00am wake up call. After all, how many times will I have the opportunity to sit above the clouds and watch the sun rise from an elevation of over 10,000 feet?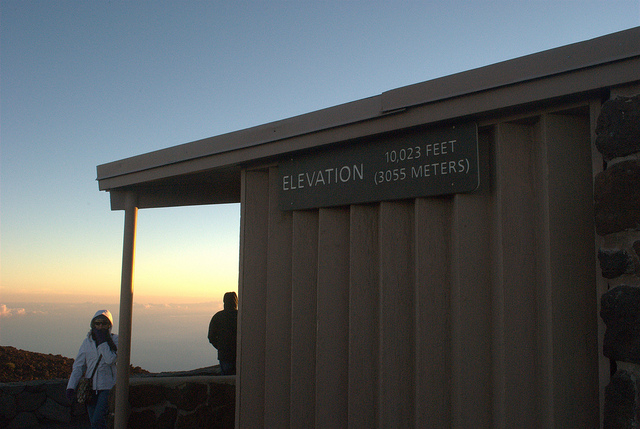 Being the research-loving gal I am, I read numerous posts about the sunrise, and every traveler emphasized two things. Dress warmly. Arrive early.
Step 1: Dress warmly
When Gav shared a photo of me at the summit on Facebook, several people teased and asked if we'd ventured to Alaska instead.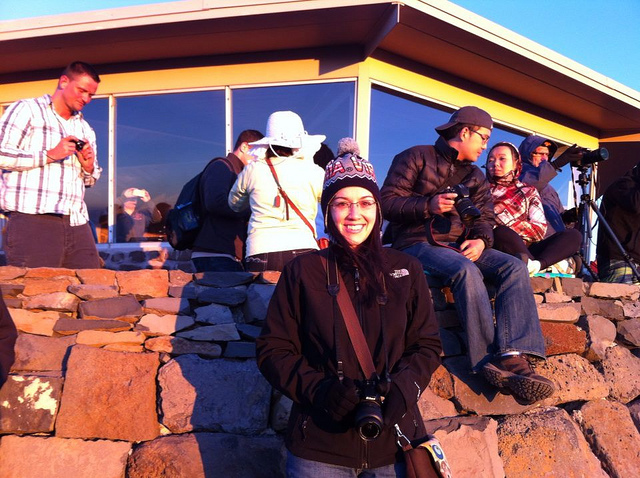 Even in jeans, a long-sleeved long johns top, a t-shirt, the inner layer of my The North Face Triclimate jacket, gloves, and a hat, I was still cold. FREEZING. I shivered during our patient wait for the sun to appear over the clouds. Teeth chattered. Cold fingers made it difficult at times to take photos. Folks aren't kidding. Pack for colder-than-you-expect temperatures. Bring a blanket or two from your hotel or rental. I wish we had thought of that!
Step 2: Arrive early
Even though I knew watching the sunrise from Haleakala was a huge Maui attraction, I talked Gav into setting the alarm at 3:45 and hoping that one of the spots in the top lot would be free when we arrived from our accommodations in Paia.
Something inside of me must have known that was a dumb idea on my part. I accidentally set the alarm for 2:45. Neither of us realized we were an hour ahead of schedule until we were on the road and our estimated time of arrival on the GPS was around 4:30. Oops.
In the end, the earlier-than-intended wake up call was meant to be.
We used this custom Google map to help us find the best parking lot available — the one at the highest elevation. When we arrived, we snagged one of the few remaining spots. Most visitors stayed in their cars until after 5am to stay warm, and while we waited for 5am, we witnessed dozens of cars arriving at our parking lot, only to realize they were too late to claim a spot. These travelers had to drive to a larger parking lot below, which still boasts lovely views but can't beat the view from the very top.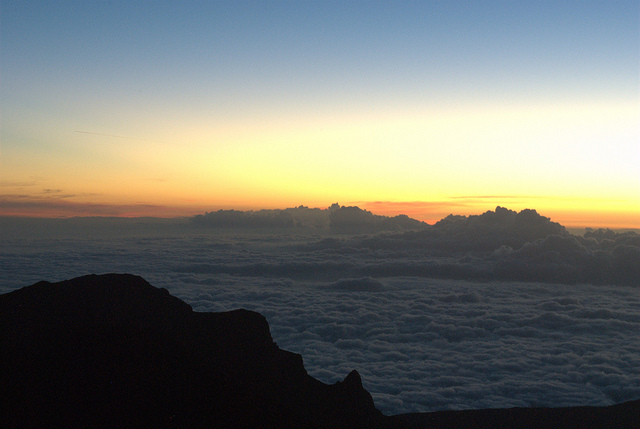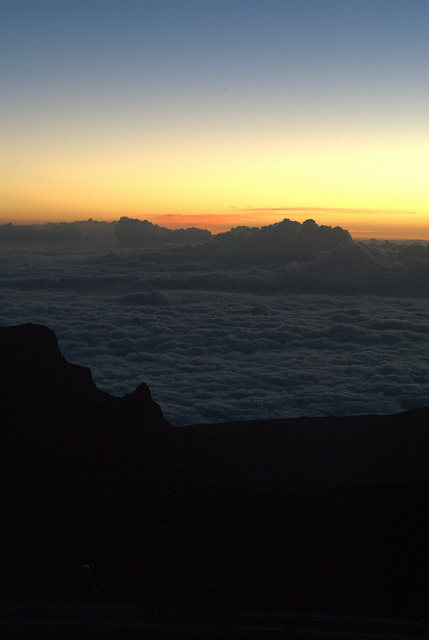 The Park provides an enclosed shelter from which to view the sunrise, but we left the comfort of our warm car too late to claim a spot.
Instead, we joined several others in the gravel area in front of the sidewalk that surrounds the shelter. No one stood in front of me or competed for a view.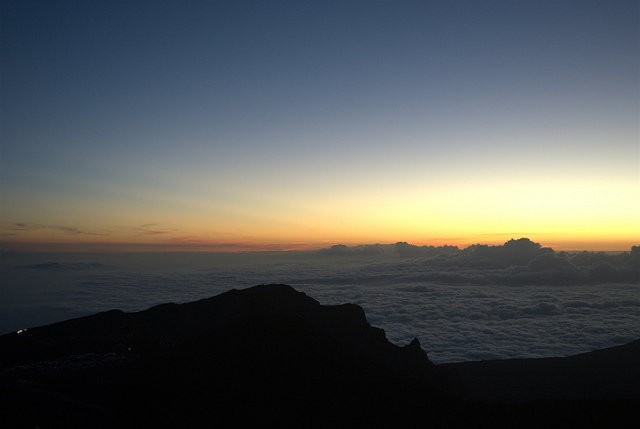 Game of Thrones fans will appreciate quiet remarks Gav and I shared with one another as we took in the clouds below us. I commented that the clouds almost looked like a massive blanket of snow, and I imagined I was looking at the landscape beyond The Wall. His reply? A simple "winter is coming".
Snow, right? Oh, and you can see the lower parking lot here.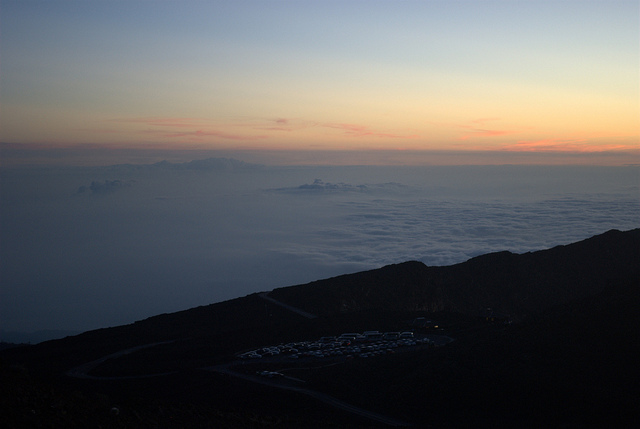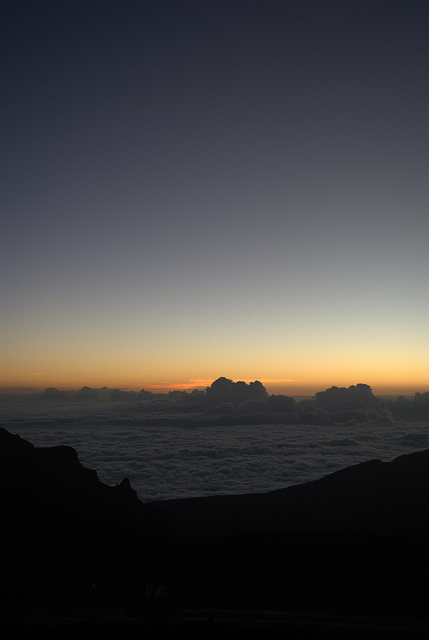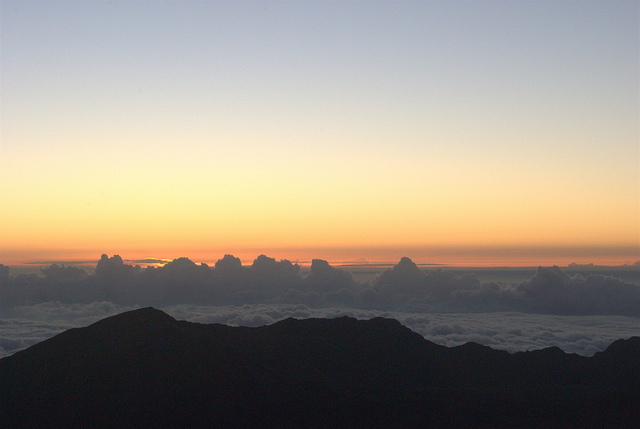 Soon we heard hushed voices acknowledging the sun's appearance just above the cloud line.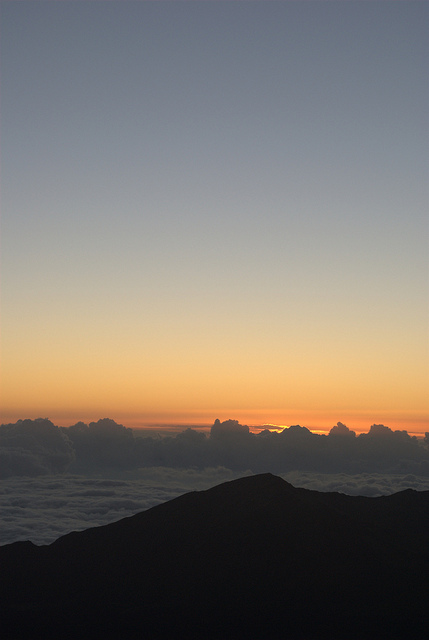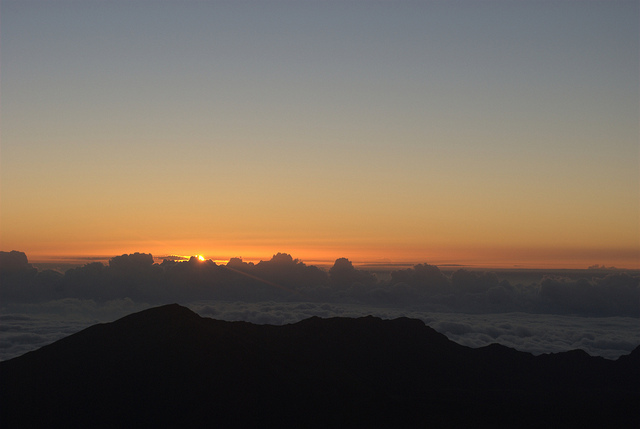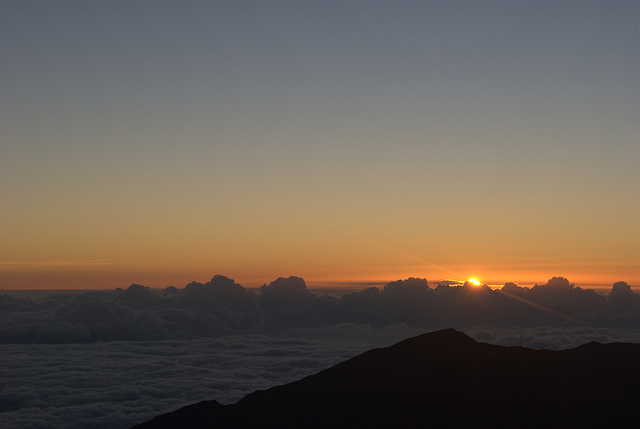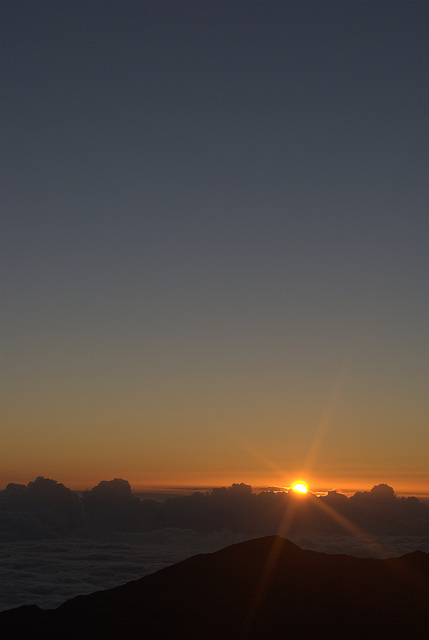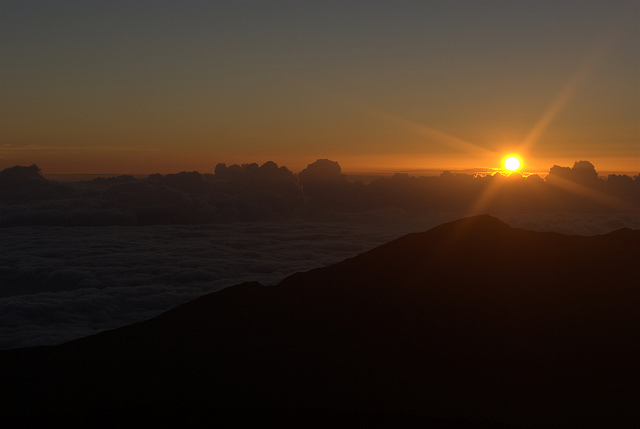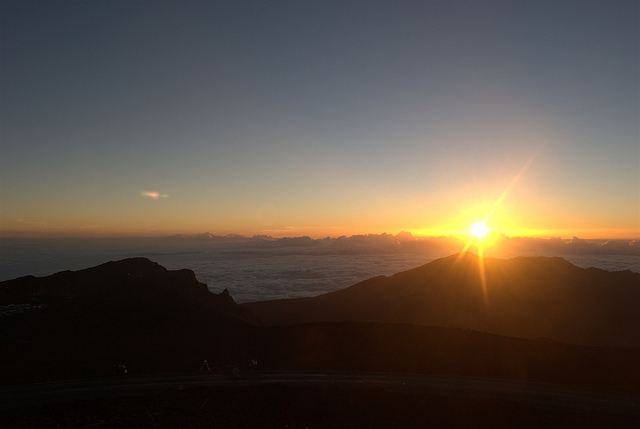 Shortly after sunrise, we decided to make a quick getaway. Downhill bike tours are very popular at Haleakala, and I wanted to avoid the early morning riders who would be zipping down the road alongside us.
On the drive back to Paia, we stopped the car once or twice to take photos of Maui from high ground. I loved standing above the clouds.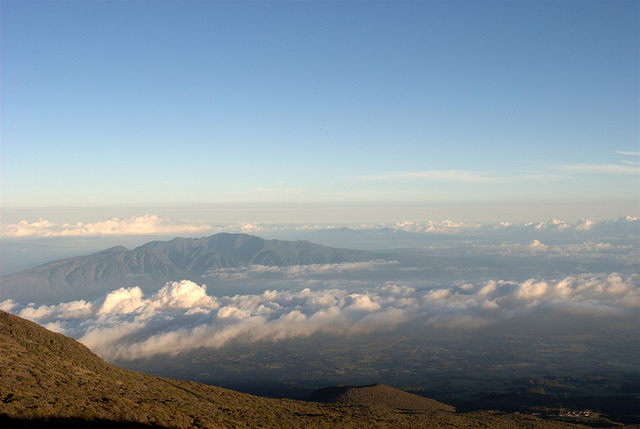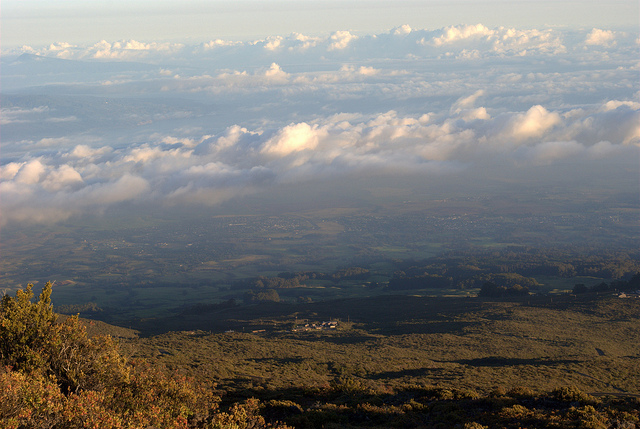 The early-morning wake up call was definitely worth the experience and views, and I'd set the alarm for 2:45am again if that meant watching a spectacular sunrise. Only next time, I'll bring a blanket. And coffee.
Want more details on sunrise at Haleakala? I enjoyed reading tips from Go Visit Hawaii while planning for the honeymoon.