I love food.
Thanks to my foodie friend theheartoffood for these photos
Before living in Australia, I satisfied my emerging interest by watching Top Chef, baking for holidays, browsing food magazines, and learning about gluten and dairy free eating.
Living in and traveling around Australia for a year breathed life into what had been a budding foodie interest.
I followed Aussie food bloggers on Twitter and subscribed to blog updates via email. I joined the rest of the country in devotion to Masterchef Australia. Food magazines became my reading material of choice. I didn't hesitate to make eating well and exploring new foods a priority in my budget.
Within a few months of living in Oz, I learned of Billy Law's blog A Table for Two. I loved his gorgeous photos and restaurant reviews.
After I returned to the USA, I learned that Billy had been selected to participate in Masterchef Australia. Along with many fans and food bloggers, I was on #teambilly. He made it to the top 10 and cooked some of the best dishes the judges tasted all season.
You can imagine my excitement when Billy announced last November that he would be writing a cookbook — Have You Eaten?
! And, oh yeah, he invited readers to apply to be a recipe tester.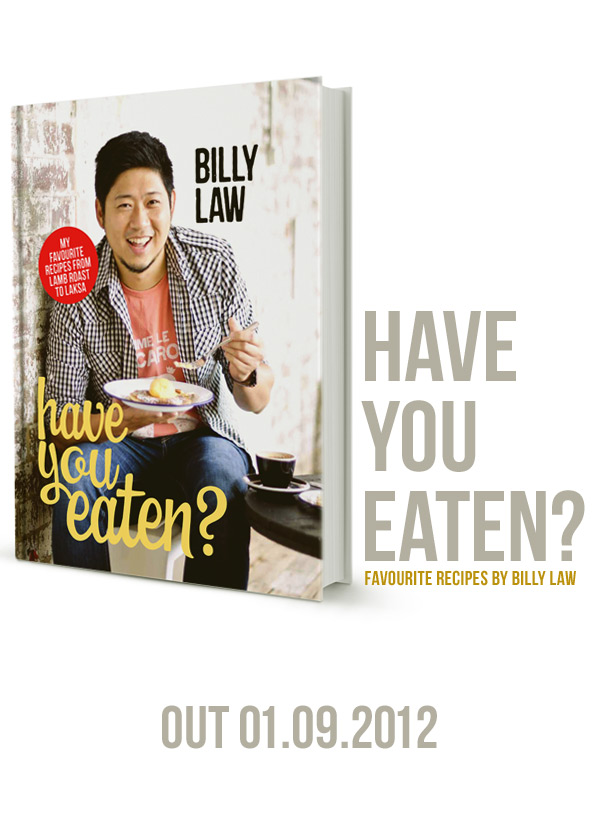 Heather the recipe tester
SURPRISE — I was selected to be a recipe tester for Have You Eaten?
! When I later learned that fewer than 15 had been chosen from around the world, I was elated.
Billy sent several recipes my way, and I had a couple of weeks to source the ingredients, prepare the dishes by following every word and step of the recipe, photograph the results, and submit feedback to him.
Guess what. Sourcing common ingredients is not as easy as it sounds when you live in a mid-sized location in the USA. A few items that would be easy to find in NYC or overseas were difficult or actually impossible to locate for me. Billy offered alternative ingredients when a couple of hours of calling and searching online yielded no local results.
I was afraid my food wouldn't look anything like what Billy expected — but hey, that's part of the reasoning behind recipe testing. Thankfully I wasn't too far off the mark.
In future posts I'll share a little bit more about the dishes I prepared. For now, I'll share a few photos of the recipe Billy knew I'd love most — a macaron one!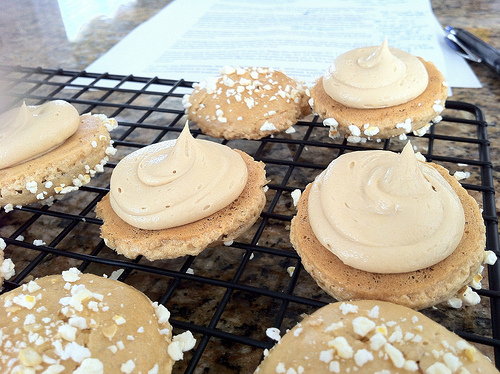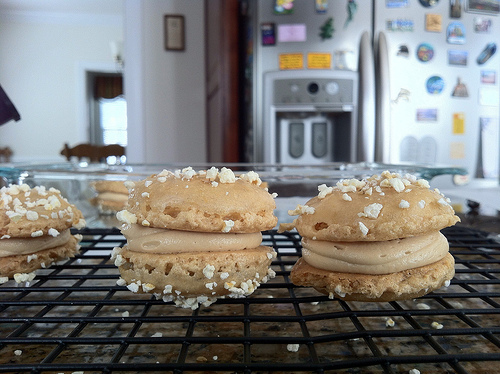 The recipe called for a method I had not used before, and I still need a bit of practice to get it right. But the taste? Spectacular. One of my family members tried one and declared they were just as good as Adriano Zumbo's.
I'm looking forward to finally having the cookbook in hand in a few months! For my ingredient purchasing and recipe testing efforts, I will receive a free, signed copy from Billy. I'm not sure if he'll send me the USA cover or the one for Australia, New Zealand, and the UK, but regardless, my name will be in the acknowledgements. And that's pretty cool.
Do you have food bloggers, celebrity chefs, or other awesome food-community people that you follow? I'm always interested in finding new people to learn from, so share your suggestions below!
Posts from fellow testers:
phuocndelicious.com