I think fall is the most wonderful time of the year for so many reasons:
● the smells
● the colors
● the food
● the weather
● FOOTBALL
As the first born to a man obsessed with sports, I was destined to love them too. My dad pitched a plastic ball to me as soon as I could hold the plastic bat. He would stand at one end of the hallway in the first house I can remember living in, and I would take my position at the other end. As soon as he would start running, I would run with all of my might and attempt to tackle him before he made a touchdown. And thanks to his coaching, more than one teenage boy in middle school PE was shocked at my ability to play defense and pass the ball with ease and force on the basketball court.
While basketball was my first sports love, football won in the end.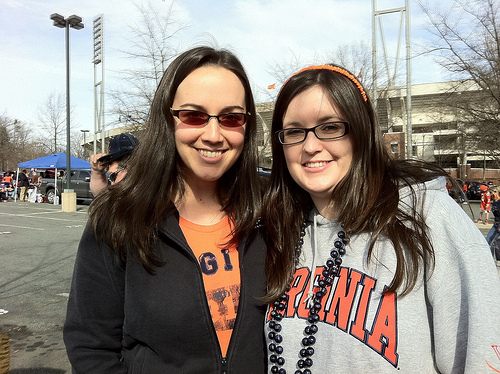 And when it comes to college football, the only colors you'll see me wear are orange and blue.
I was born and raised a Wahoo and will always support my team. With the disappointing seasons we've had in recent memory, that hasn't always been the easiest thing to do. No matter the result on the scoreboard, it's safe to say that wearing orange and blue will be on EVERY fall bucket list of mine.
I wear orange and blue with my youngest sister.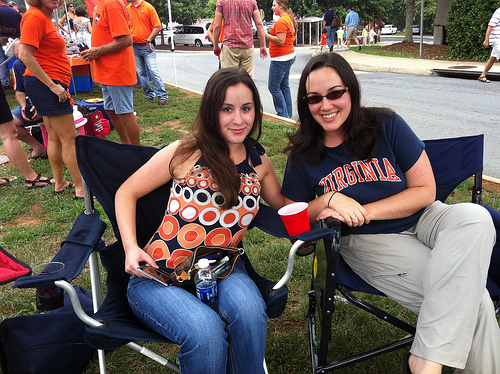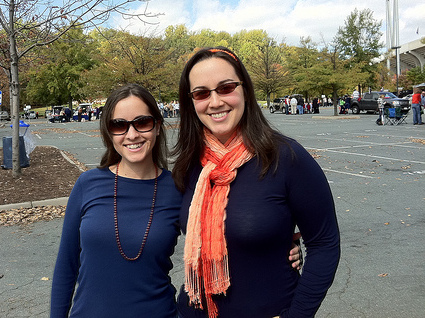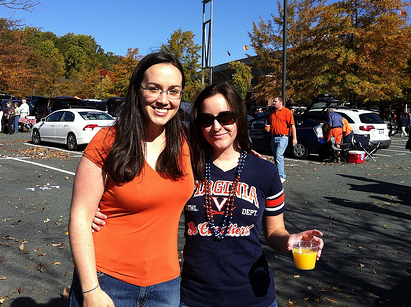 I introduced Gav to orange and blue on his first visit to the US in 2011 and again upon his move to Virginia less than two months ago.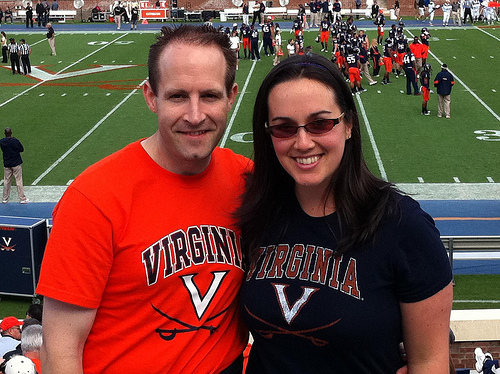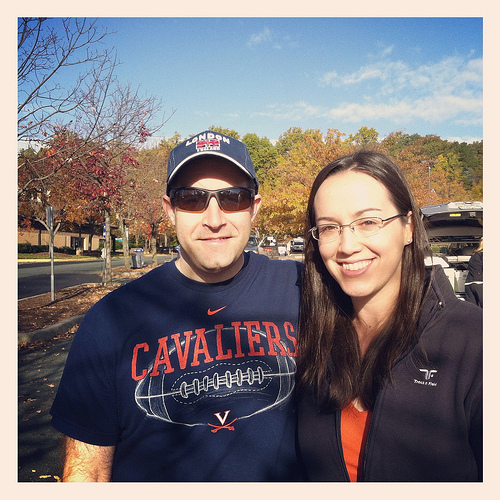 We wear orange and blue and pose with an inflatable version of our mascot.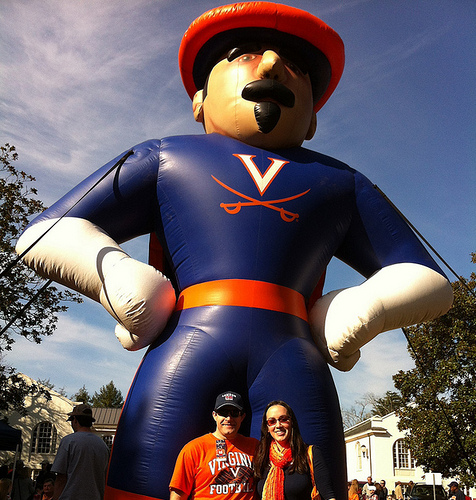 On sunny days…
And victorious days where students storm the field to congratulate the team…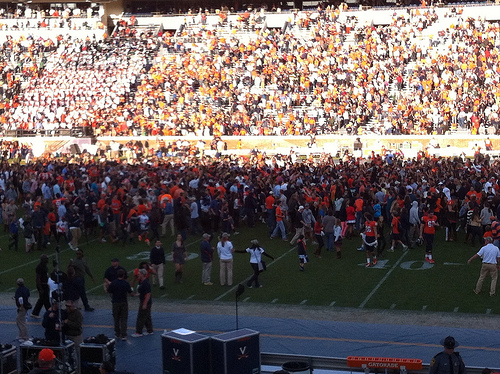 And at chilly, night games with low attendance…we rock our orange and blue.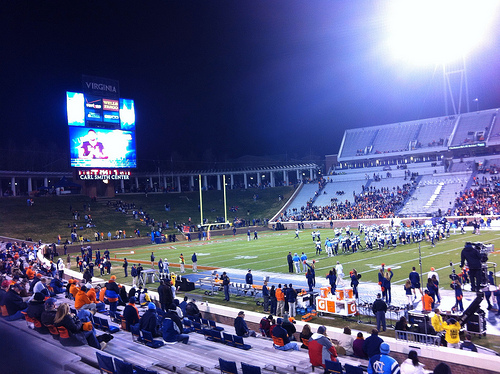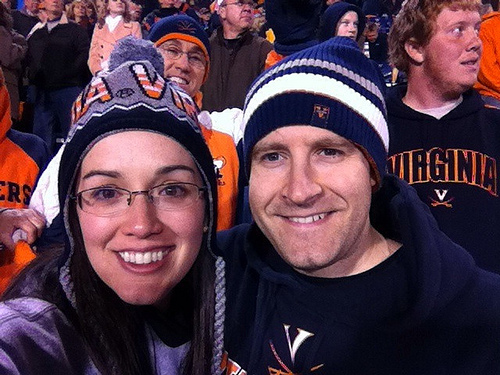 When Gav and I got married on October 27, we even had a "fall football tailgate" theme for our super small wedding celebration. Of course, we wore orange and blue.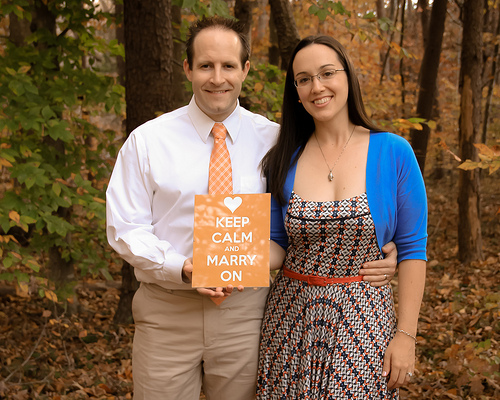 To carry on my love of orange and blue into the winter, I'll be sporting it at basketball games at John Paul Jones Arena. When spring time rolls around, I'll be swimming in orange and blue as I prepare for our May wedding — just no football theme this time around.
What's tops on your favorite things to do in the fall? What colors are you proud to wear in support of your team?