In central Virginia we're due for a day of snow and freezing rain, starting any minute.
To keep the cold at bay, I'm thinking warm thoughts and sharing photos from our spring backyard wedding reception.
Guests left our ceremony at the University of Virginia and drove 16 miles to my parents' home. The lovely neighbors were easygoing about having dozens of cars parked in front of their homes for the afternoon and evening.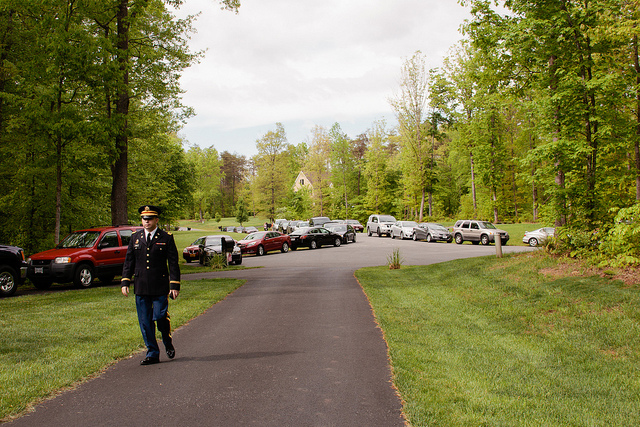 While we stayed at the University for 30 minutes after the ceremony to take family photos, guests mingled under the tent, enjoyed appetizers, played cornhole, and wrote out postcards that they left in a mailbox for us (guestbook). A big shout out to Whole Foods for the healthy and delicious appetizers and meal — and for being the most reasonably priced caterers in town. And thank you Gav for painting our cornhole set!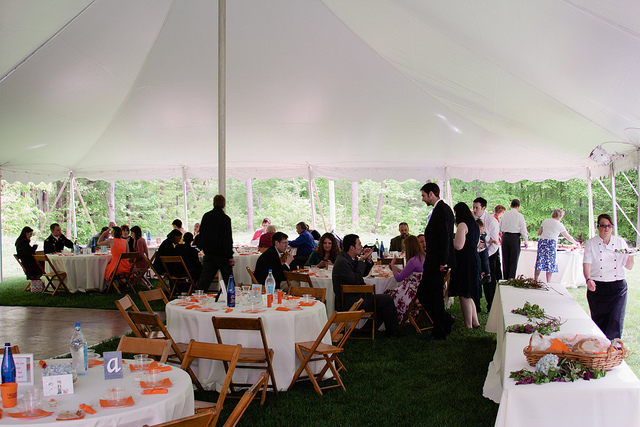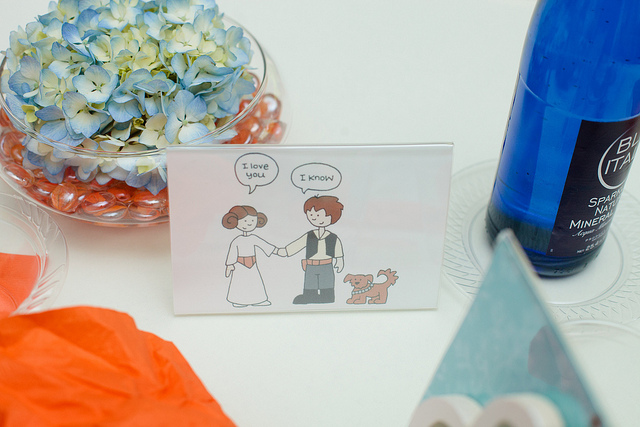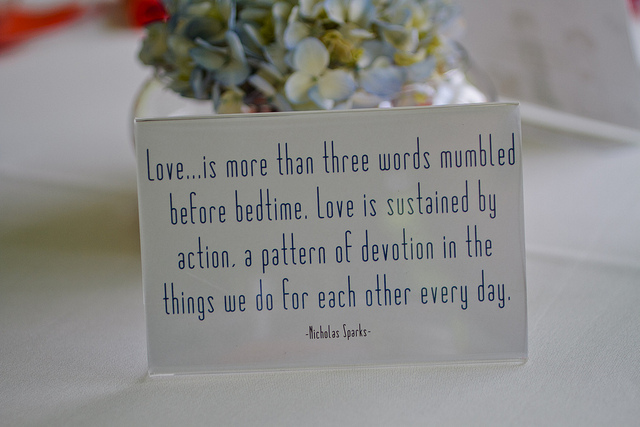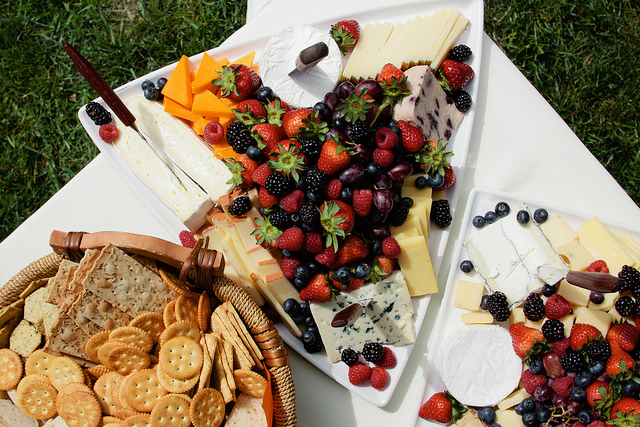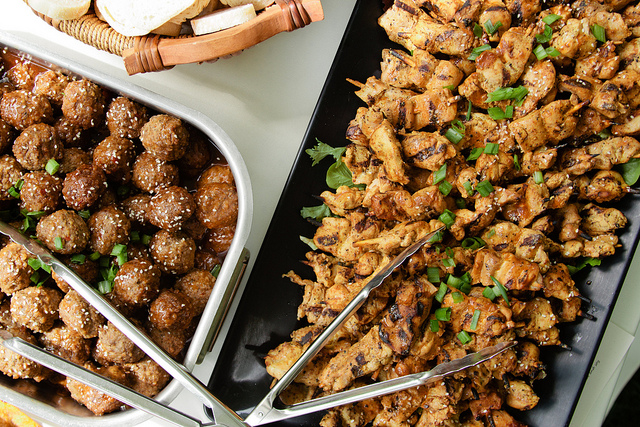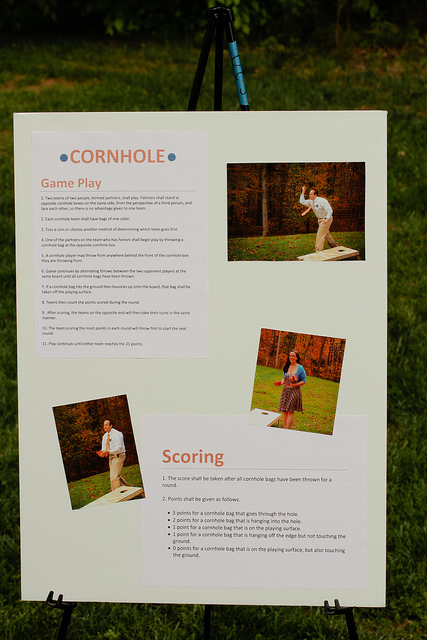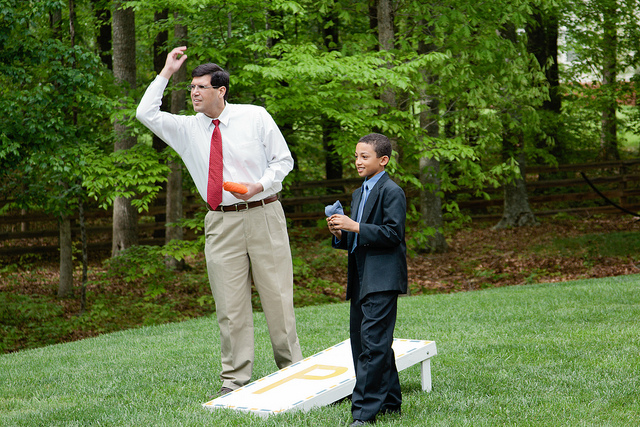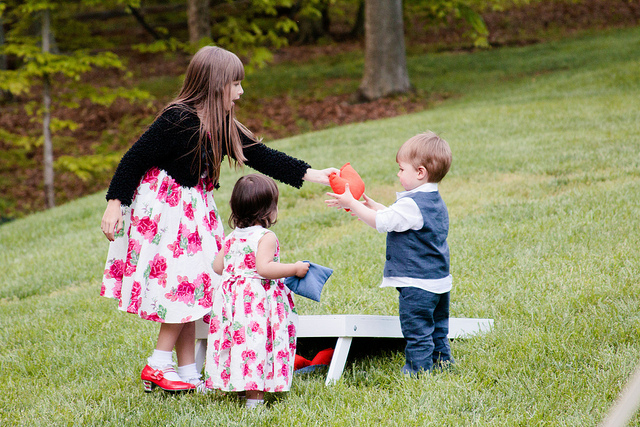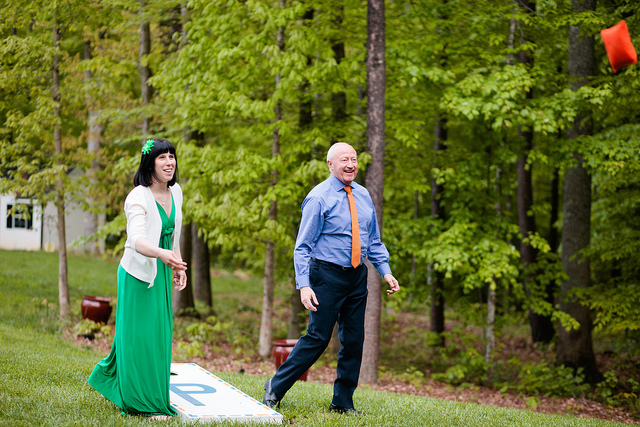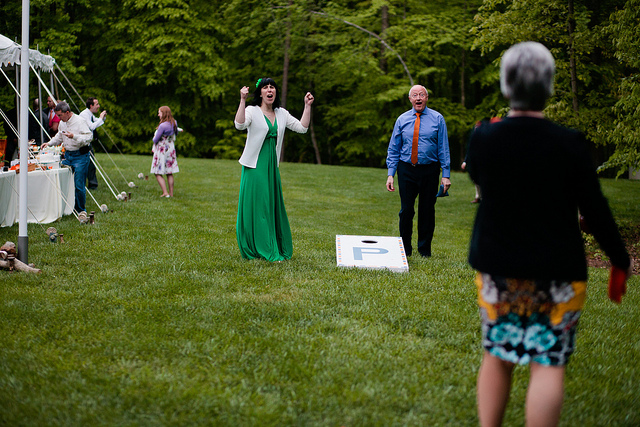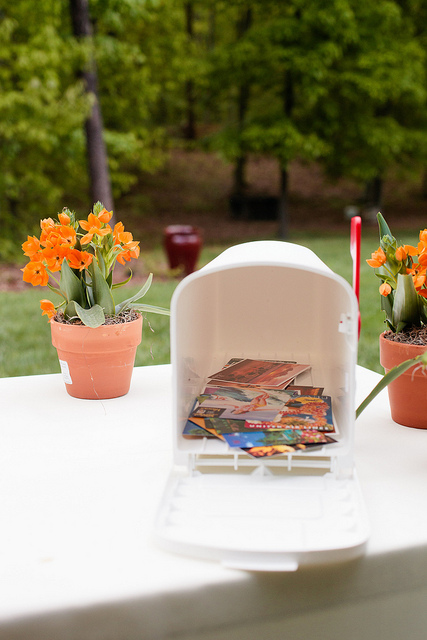 When the wedding party arrived, we enjoyed greeting our guests before settling in for dinner. I think we did a pretty good job of making it to every table during the meal for a chat — no easy task!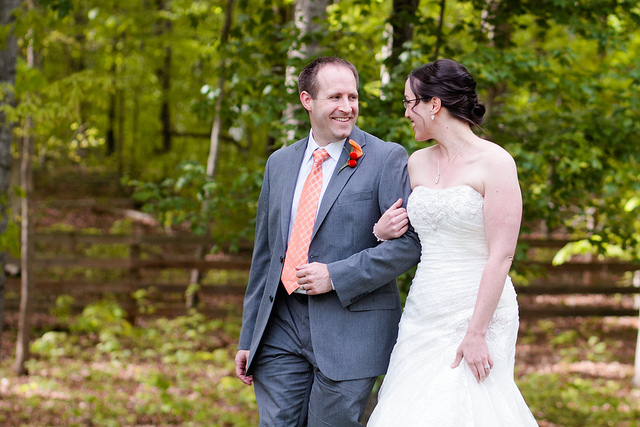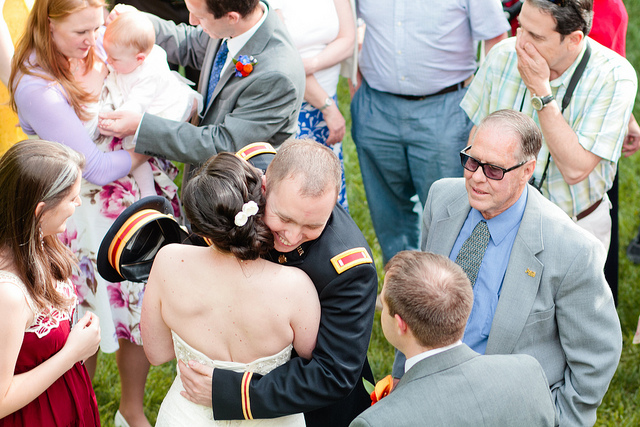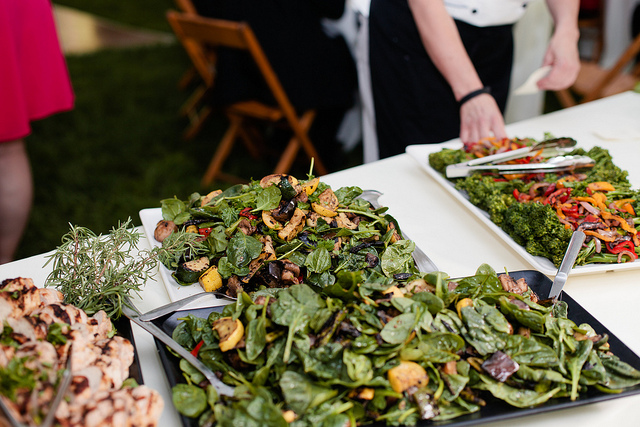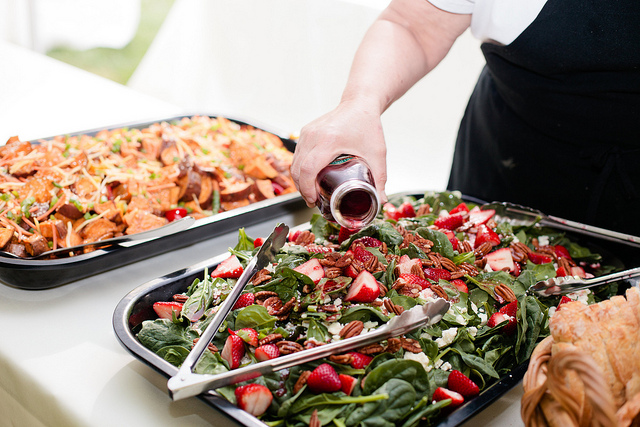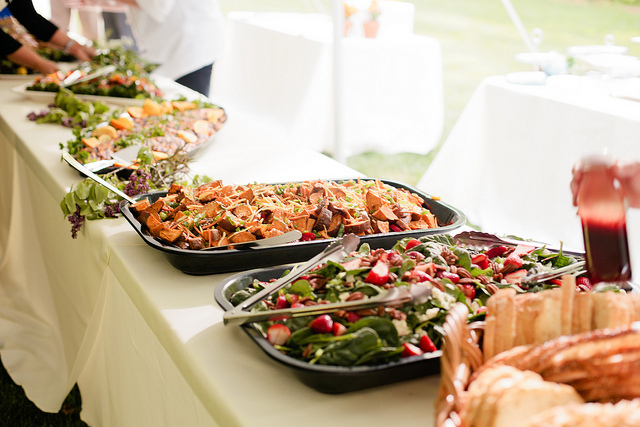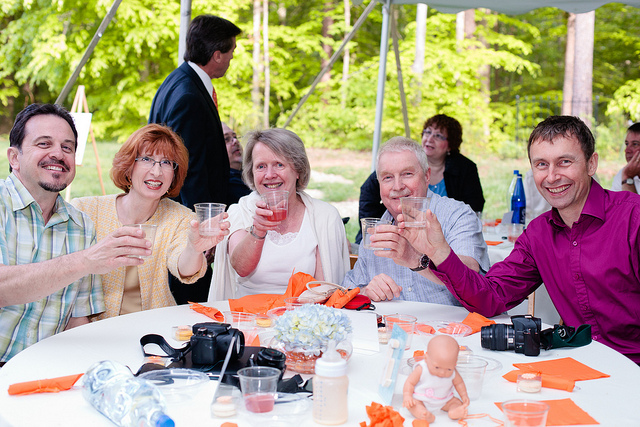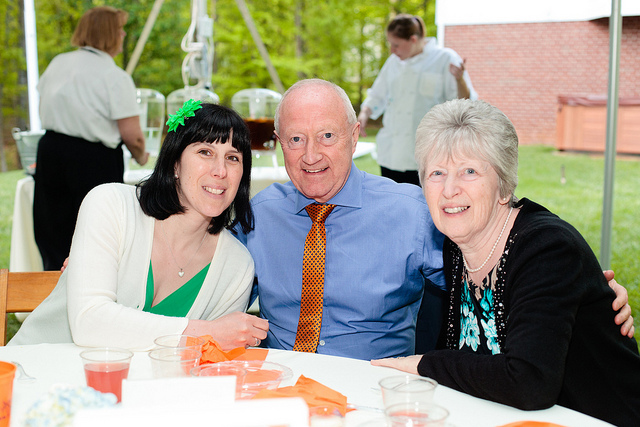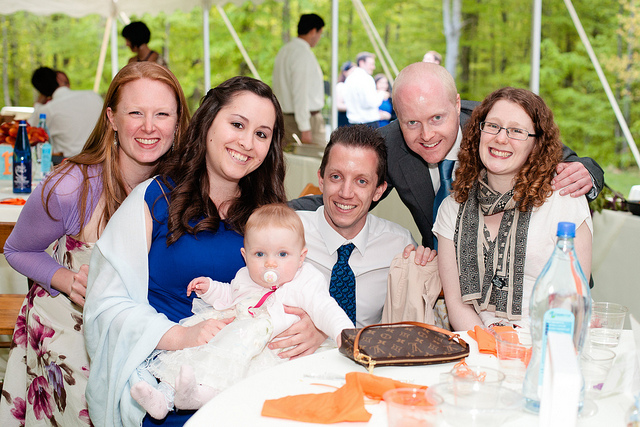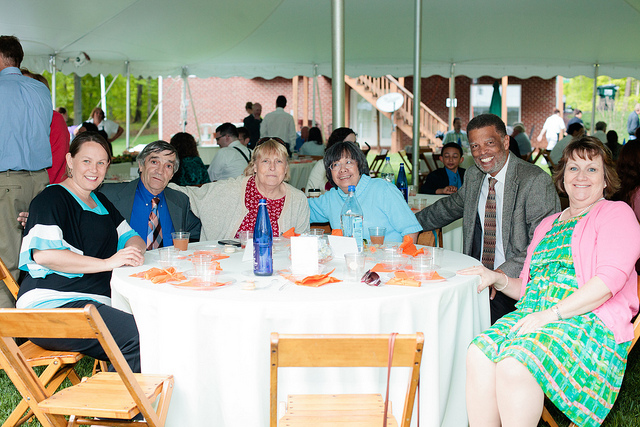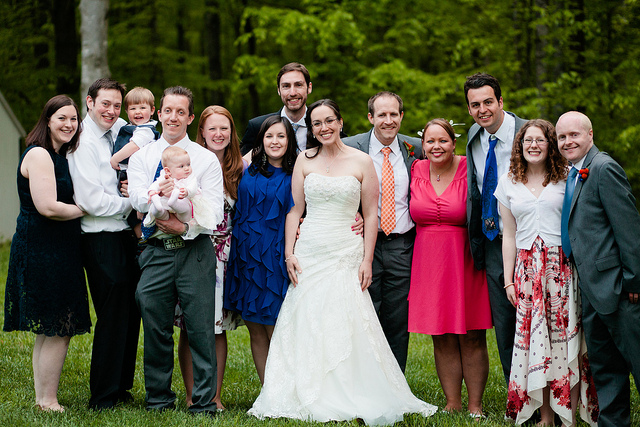 I danced with my dad. At some point during the reception my hair started falling down from the updo but I had no idea until the end of the night!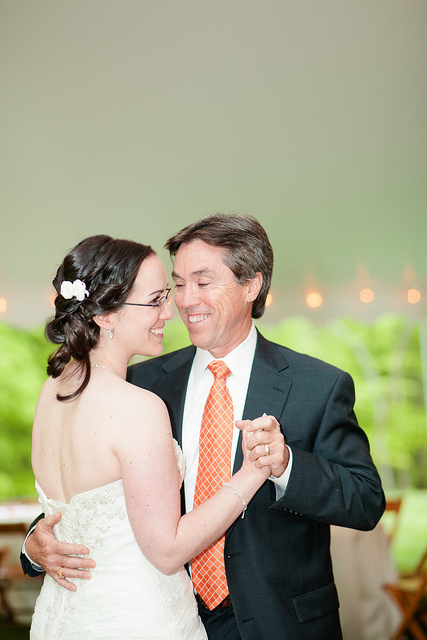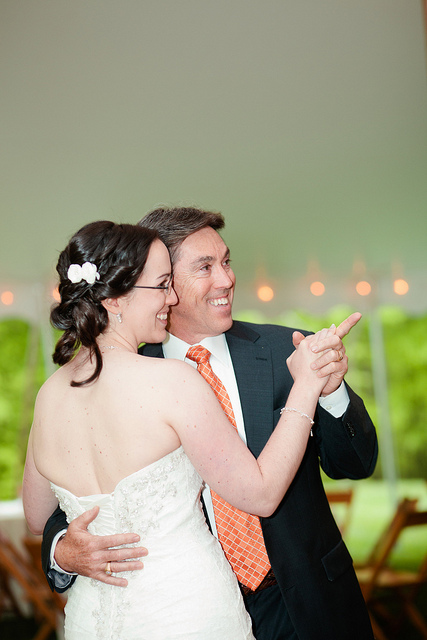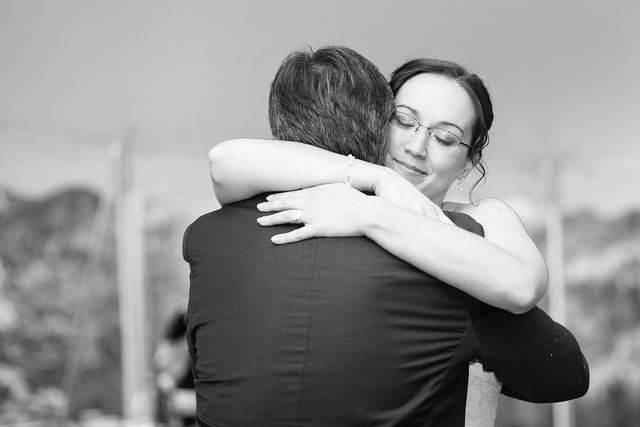 When Katie and Kev gave their speeches and toasts, we responded with a mix of laughter, tears from the laughter, and grateful tears.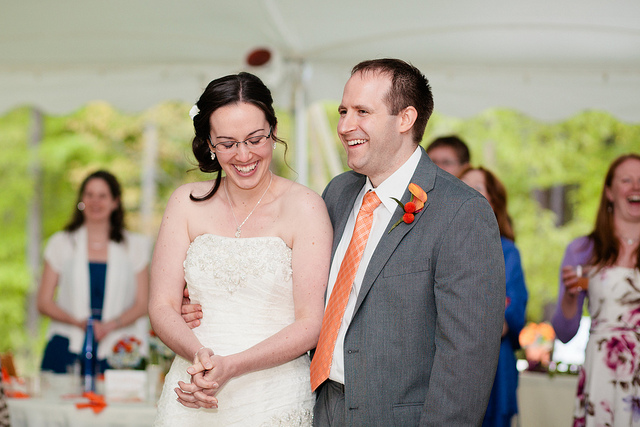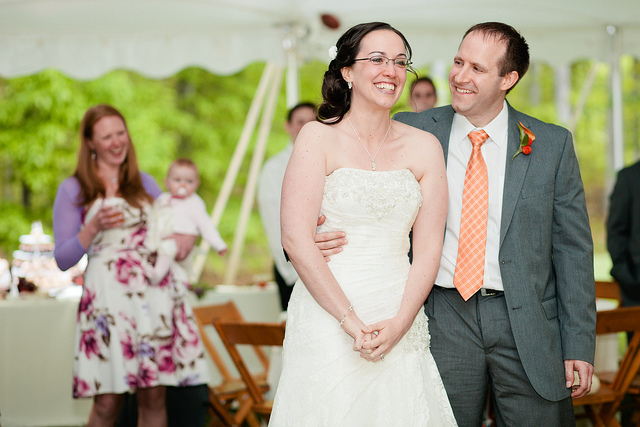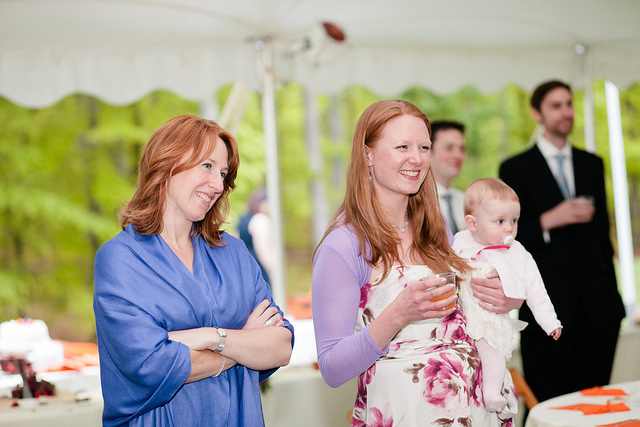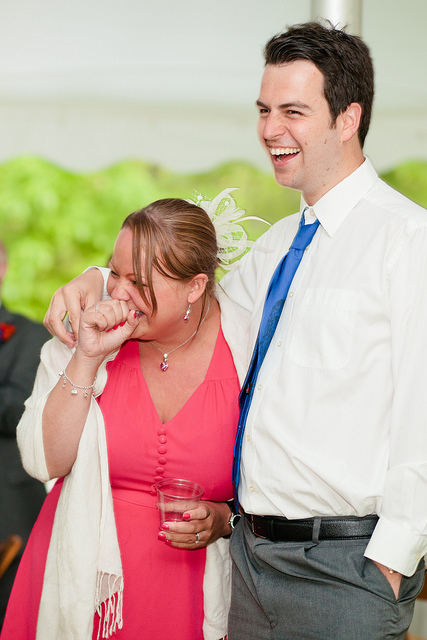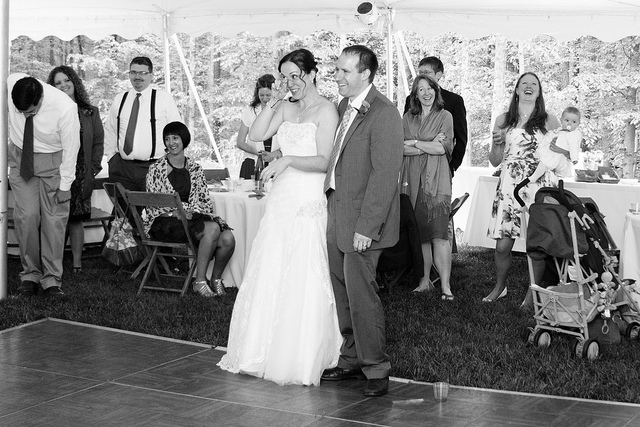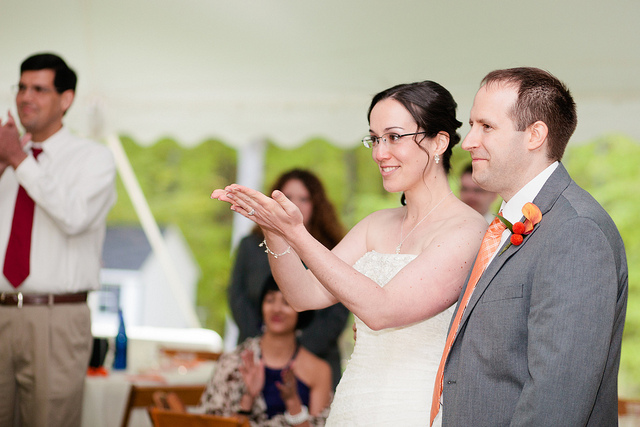 There's no better way to follow up funny and touching speeches than dessert! Some items we purchased from local vendors. The cupcakes are from a wonderful shop two hours away in DC. And some dessert bar contributions were lovingly made by friends.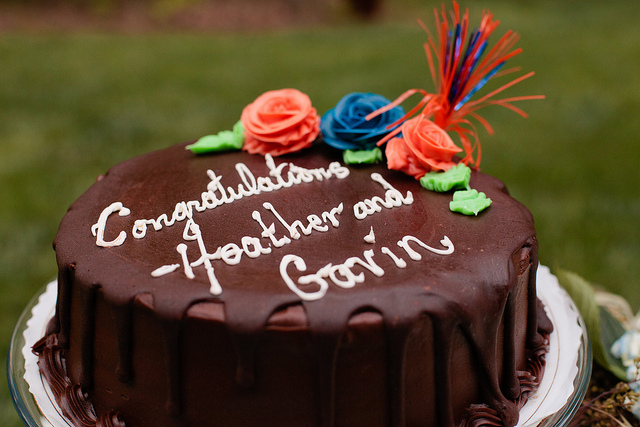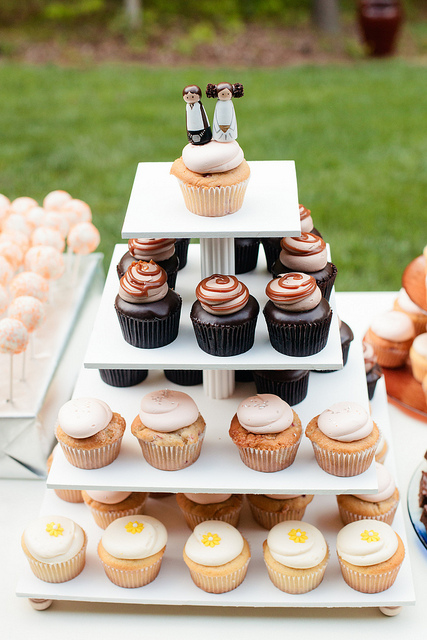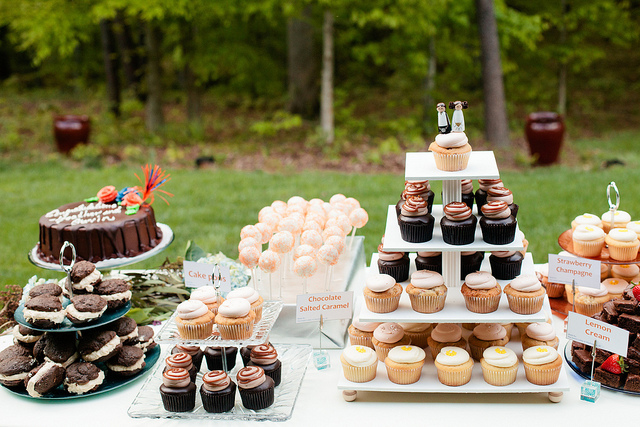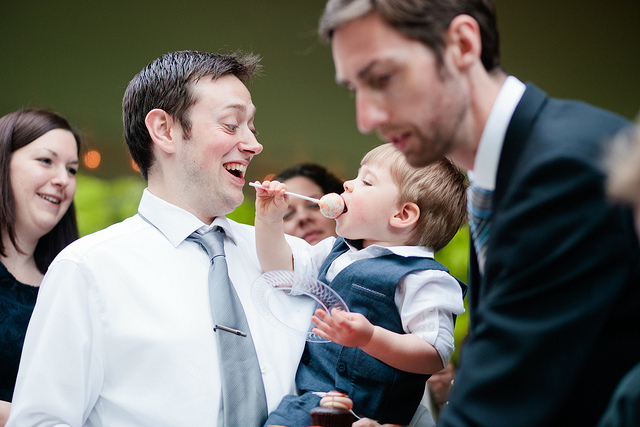 And then we danced!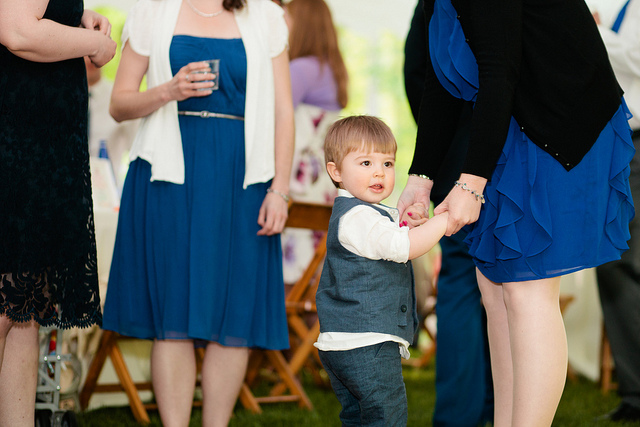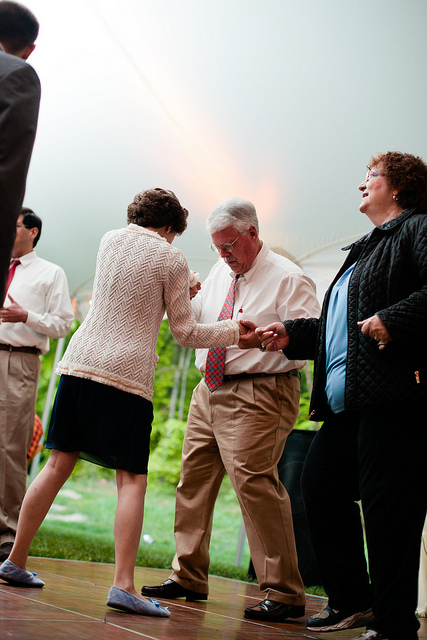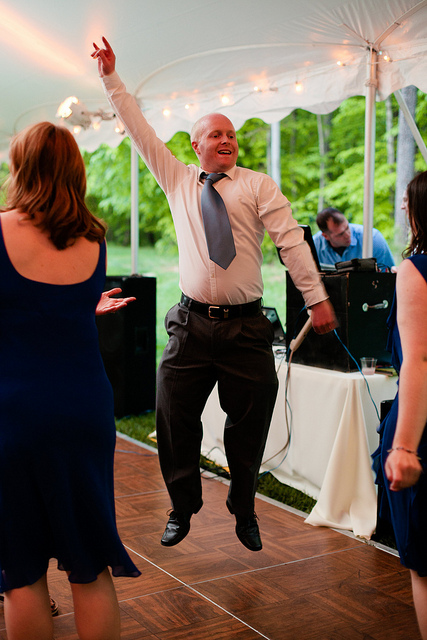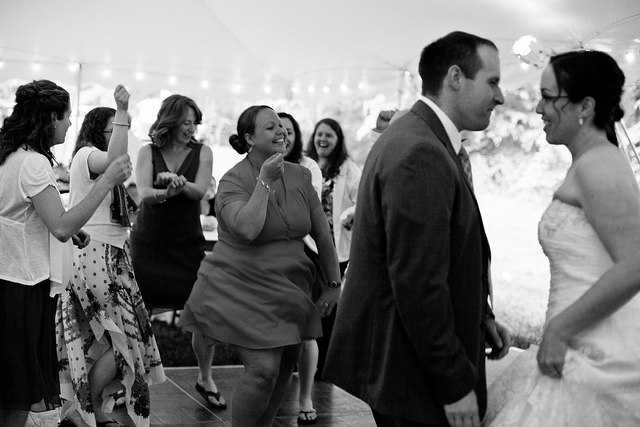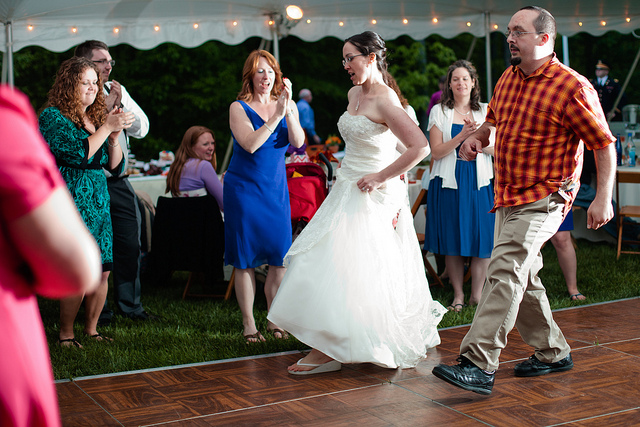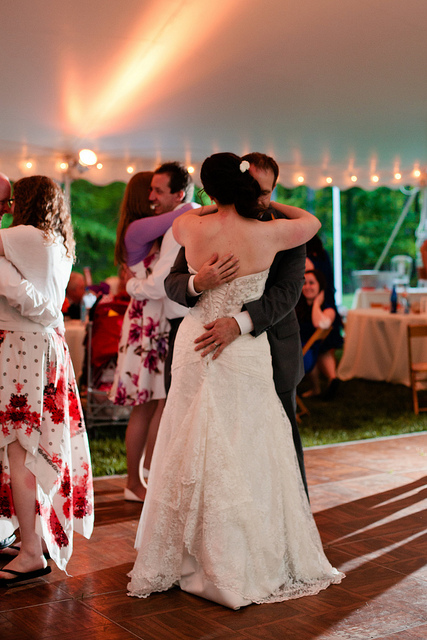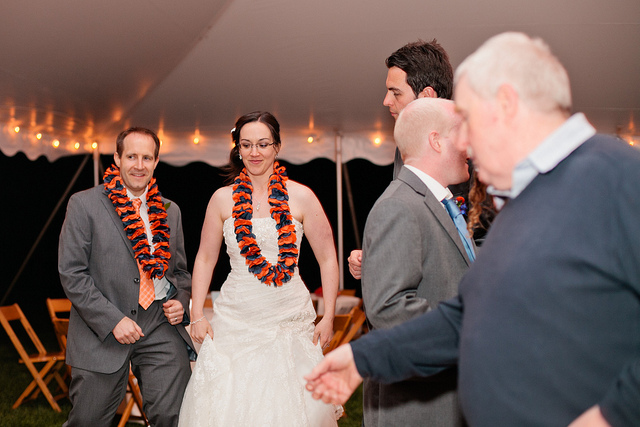 And a wonderful day came to an end.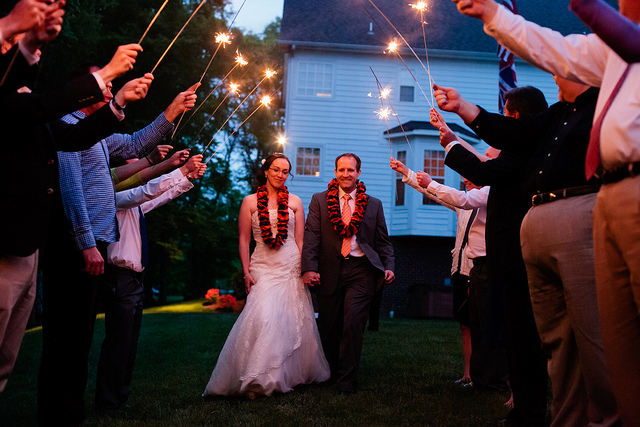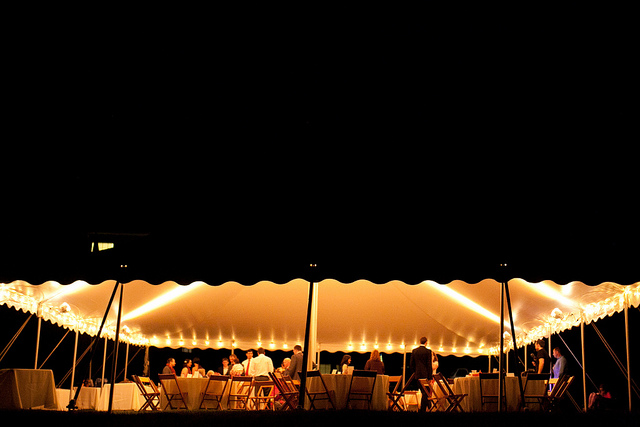 Thanks again to my friend Allison for spending 3 days photographing me and Gav, our friends, and our family ♥