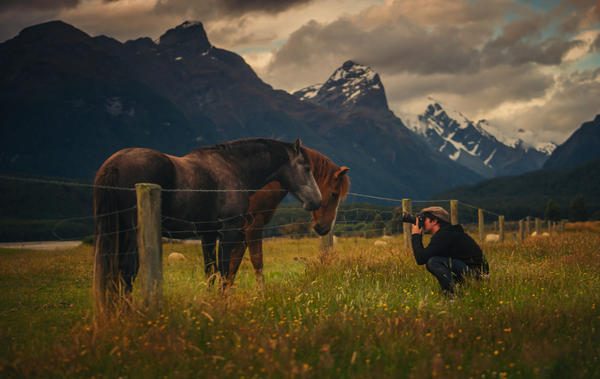 Dunedin comes alive in summer, as students and professionals alike come out of hibernation. This makes Dunedin a great spot for a weekend break or an extended summer holiday, with plenty of places to play and lots of things to do to make the most of the weather and Otago scenery. Here is a quick guide to three of the best activities in Dunedin that you would struggle to do in the cold of winter.
Maximise Dunedin's Stunning Surf Beaches
Dunedin happens to be a hot-spot for surfers, provided you can withstand the cold water temperatures and near-freezing wind chill factor that hammers your bones when you eventually decide to surface. Due to this, Dunedin surf is off the cards for many people until the temperatures warm up. For those who are only there on a short timeframe, Dunners offers some great beach breaks suitable for the beginner right through to the more experienced surfer, sitting in close context to the city centre. The area is prone to south swells which sit at about one to three meters in the summer months, but can double that during the winter. Saint Claire is one of the more popular surf spots, although it can draw some serious crowds on a nice day. To make the most of the area, drop in on either mid or low tide, and be wary of the fact that it's also a bit of a hang-out for sharks, although attacks are incredibly rare. It's advisable to book a Dunedin hotel in walking distance to the beach, to maximise sun, surf and sand time, because it can feel like a long time before it comes around again!
Mountain Bike on the Otago Central Rail Trail
New Zealand's first biking and walking trail, the Otago Central Rail Trail was opened by the New Zealand Department of Conservation and the Otago Rail Trail Trust with partial government funding in 2000. The setting of a historical railway line, the gravel trail runs for approximately 150kms between Clyde and Dunedin, and is not available to motor vehicles. The trail showcases some amazing New Zealand scenery, including mountain ranges, orchards, hills, alongside an old gold-mining town and many of the original railway stations. If you start at the Dunedin end of the trail, you will make your way through picturesque Otago towns including Middlemarch, Hyde, Waipata, Ranfurly, Wedderburn, Oturehua, Lauder, Omakau, Chatto Creek and Alexandra before eventually finishing up in Clyde. Accommodation is available in any one of these towns, and includes everything from hotels and motels to pub stays. For those who also want to stay on the trail itself, there are a number of options, from cheap motel-style dwellings to luxury five-star facilities. Designed to cater for all levels of experience and fitness, the trail is kitted out with safety information, various maps, and plenty of insights and resources to make life easier. It's perfect for families, couples and groups of friends, regardless of how serious of a cycler you are.
Get Out and About on Coastal Walks
Dunedin has a gorgeous coastline, although it can be hard to appreciate it in the cooler winter months. However, when the sun is shining and the temperatures are hitting the late teens and early twenties, it's a great setting for a long, relaxing coastal walk. One of the best trails is the infamous "Lover's Leap", which is an intermediate walk winding through sheer cliff faces before arriving at the beautiful and eerily isolated Sandfly Beach. The Otago area is full of wonderful wildlife, from little penguins and Steward Island shag, right through to sea elephants, New Zealand seals and royal albatross. As well as being a beautiful place for a family picnic, the area is also popular as a couple's retreat. CNN International named the Otago Peninsula as one of the top 10 places in the world to propose in 2011.
Photo credit: Stuck in Customs / Foter.com / CC BY-NC-SA
About the Author: Marie Stockley is an aspiring travel writer.