Has it really been two years since I celebrated my 30th birthday in Dublin?! It's difficult to believe, but it's true.
Last year I spent the day driving in remote areas of Australia. And yesterday, for the first time in two years, I spent St. Patrick's Day/my birthday at home.
Over the years I've collected quite a few St. Patrick's Day bears, buttons, shirts, decorations and pieces of jewelry.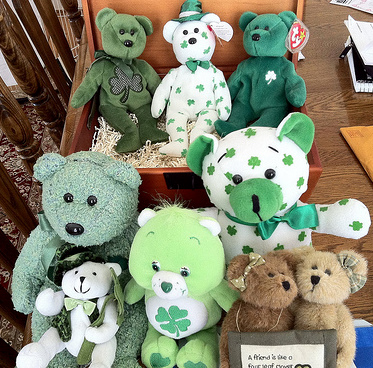 I wore the new handmade green and white necklace I purchased from Laura (who still has beautiful items from Kenya to sell for an education fundraiser — check out the link!).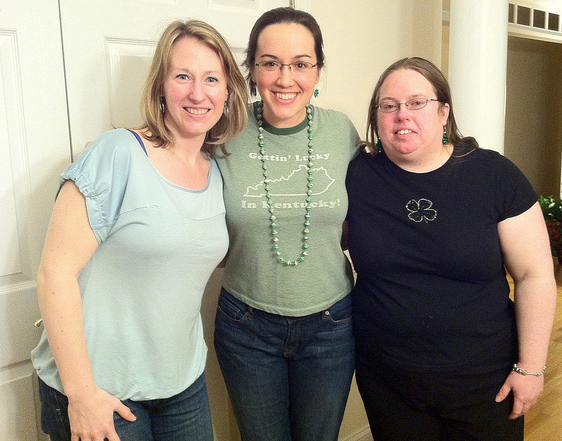 No birthday would be complete without dessert. And I couldn't choose just one. So I made cupcakes AND cake pops.
Yellow cake colored green — baked, cooled, crumbled, and fluffed: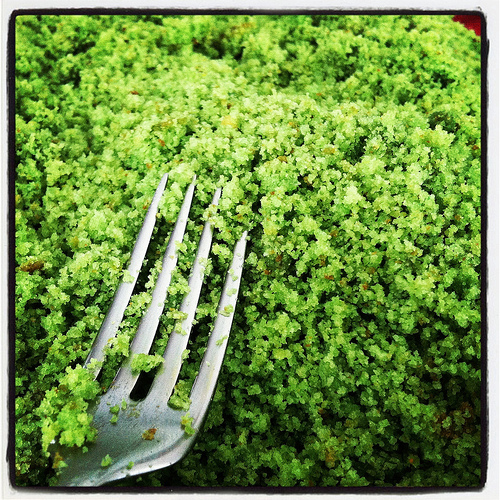 Mixed with a bit of cream cheese frosting and rolled into balls, waiting for the white chocolate to set on the cake and the stick: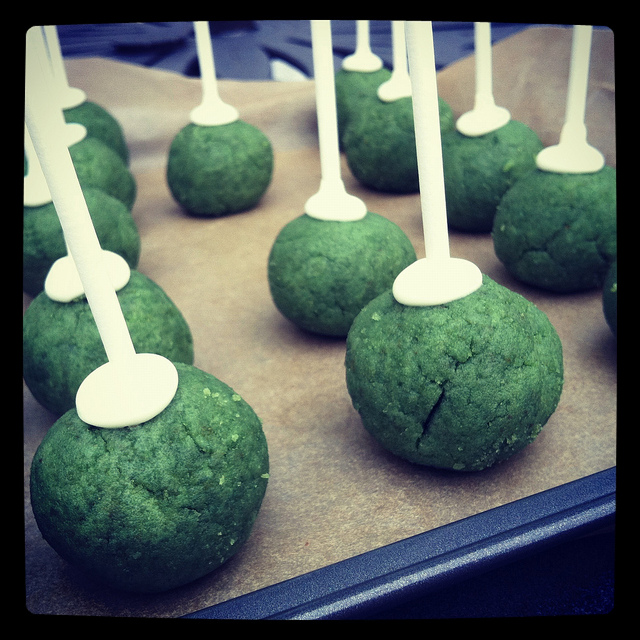 Covered in white chocolate and green sugar — I need to work on my coating technique a bit!: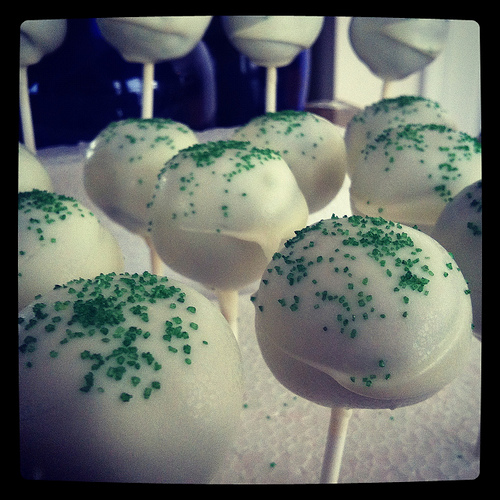 Everyone loved the cake pops, but I preferred the Guinness chocolate cupcakes with chocolate ganache and cream cheese frosting.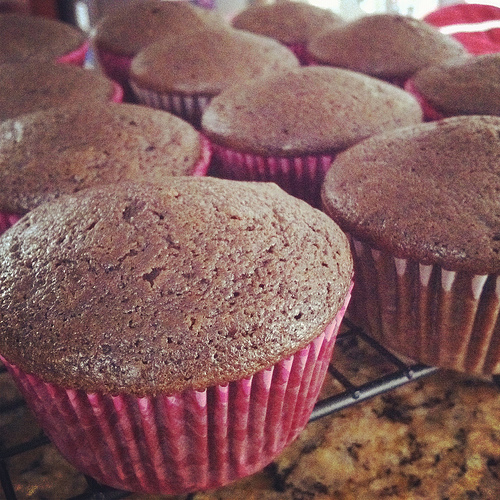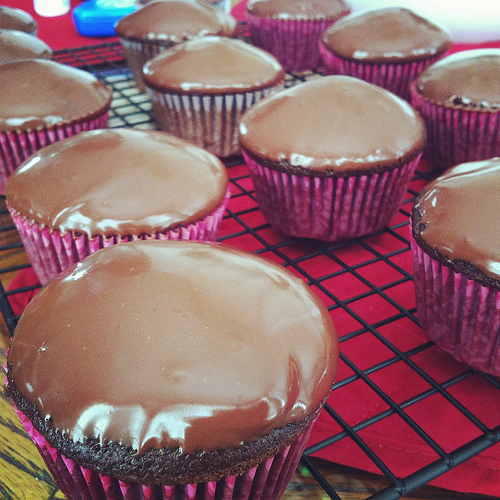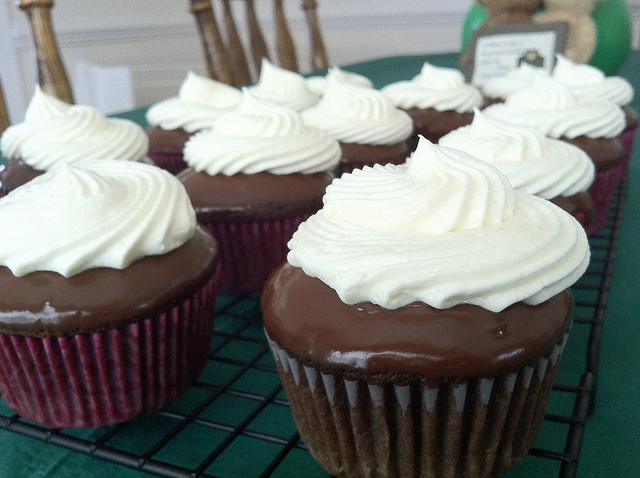 I had a fabulous time with friends and family, talking, laughing, dancing, and of course, eating.
Hope you had a happy St. Patrick's Day!