Today my "Aussie dad" sent me a Twitter direct message saying, "Happy Anniversary! 2 years ago today?" For a brief moment I was puzzled, and then I realized it has been exactly two years to the day since my plane touched down in Australia after a 24 hour flight + layover from home.
How did I celebrate? By doing what I already had planned before remembering the anniversary — watching State of Origin at the only pub we could find that was open and airing the event!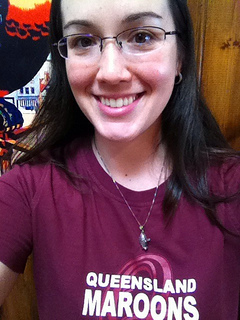 In addition to reflecting on the huge lifestyle change I made two years ago, I've had countless other things to think about this month. Gavin and I have spent HOURS emailing caterers and vendors with little success as we plan our spring 2013 wedding. We've also chatted about future travels. And we know that while his moving to a new country and our paying for a wedding requires financial resources, we also want to save and plan for future travel.
How are we going to make it work?
For starters, we're looking for any deals we can find. Whenever I find a good price with an online shop, I always do a search to see if I can also find online coupon codes for the retailer before I click to confirm the purchase. Saving just 10% or scoring free shipping can make a huge difference over time.
We've also had offers from friends and family to help tackle DIY projects, and we're carefully comparing proposals from caterers and rental companies to figure out which scenario gives us the best value for money.
Long term, we hope to develop remote work so we can have greater flexibility in our schedules for travel. Gavin's already on the right path, and I have a couple of ideas I want to grow after he's moved to the states and we've settled in a bit.
In the next two years, we hope to return to England several times, enjoy a honeymoon in the USA (in case Gavin isn't free to travel outside of the country at the time), and head to Oz for a few months so I can introduce him to the place that helped put me on a new path.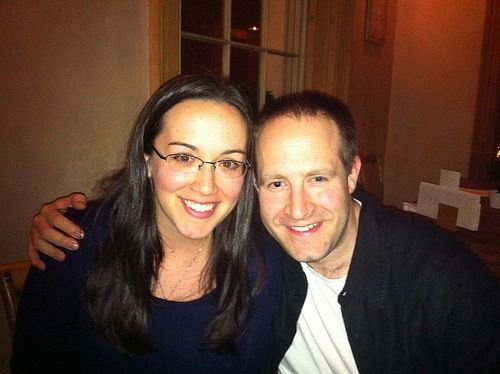 We'll do our best to put a few pennies and pence away for these trips, but even if we were to win the lottery tomorrow, I'd still look for cheap travel deals back to Australia and England. I'm a thrifty gal, and I hate paying too much for items I can more easily score deals on with a little time, patience, and research. I'd rather use the money on good eats!
It could be difficult to save for visas, legal fees, a wedding, a temporary home in the US, and future travel, but if we don't aim high and set goals, we can't get there. Like the Queensland Maroons, we're gonna make it work.
Disclosure: This is a sponsored post.