I think most of us have seen The Wizard of Oz at least once.
But hopefully most of you have been spared the film Return to Oz.
When I was a little girl, my dad would rent a couple of movies for us to enjoy on snow days. And one cold, dreadful day, dad brought home Return to Oz. He assumed that I'd love to see more of Dorothy's adventures, and as the opening credits began to roll, I assumed I'd like it too.
And then things, very quickly, went very, very wrong.
You'd want to hide under the covers too.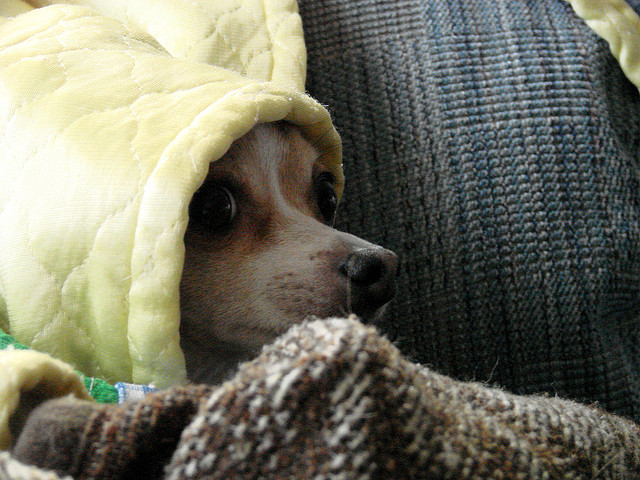 creative commons source
Return to Oz is CREEPY. Granted, this is coming from a kid who was freaked out by E.T. and had to leave the room at the flying monkeys scene in The Wizard of Oz. But still, Return to Oz took creepy to a new level.
And bless dad's heart, he didn't realize how traumatizing I found the movie, so once a year he'd rent it again, and silly me, thinking that maybe, just maybe the film wasn't as odd as I remembered, I'd watch it again. Yeah.
But. BUT. I have some FANTASTIC news that I think will redeem the words "return to Oz" in my mind forever.
Ever since I left Australia in 2011, I've wanted to return.
But seeing as how I'd spent almost all of my travel savings LIVING in Oz for a year, I couldn't afford another trip. Until now.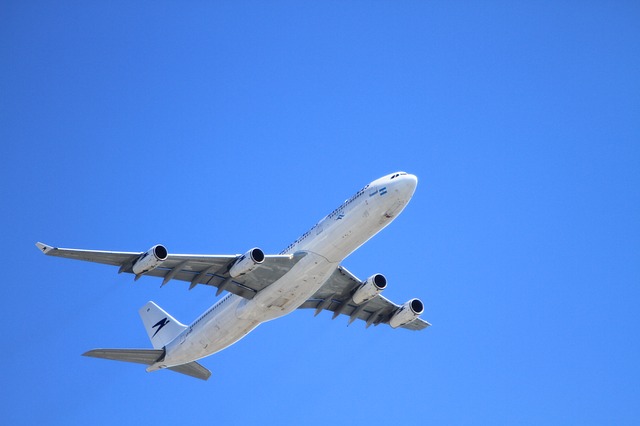 Thanks to airline miles, accumulated through a combo of flights and credit card usage, Gav and I are bound for Oz in June! It doesn't get much better than 2 free round trip flights — except business or first class. But I'm an economy trooper.
This will be my 3rd trip to Australia and Gavin's 1st, so I'm also really looking forward to introducing him to my home away from home.
Carmen Sandiego was ready to hop a flight to Oz on Halloween!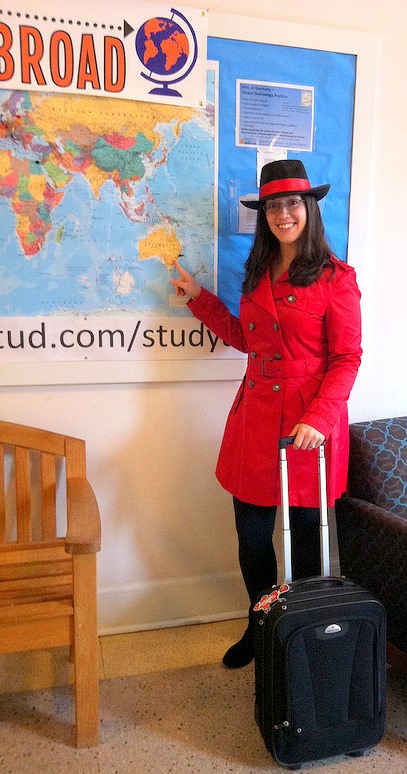 While we've been brainstorming ideas for the trip for months, we're only just now kicking off the research and planning.
After living in Australia for a year, I know three weeks will FLY by, and we don't want to try to fit in so much that we don't enjoy ourselves. We'll probably use my slower approach to travel and focus on two cities (Melbourne and Sydney) with a few day trips here and there.
In Melbourne, I'm looking forward to catching up with a few friends, introducing Gav to the cafe culture (hopefully finding some paleo eats for me), and attending a couple of sporting events. We loved using Airbnb in Hawaii, so we plan on finding the perfect place and renting a car so we can enjoy the spots that are more difficult to reach on public transportation.
When we're in Sydney, I want to show Gav all of my old favorites and find new places to explore. We'd also like a couple of days in the Hunter Valley as I've never been. And of course, there's the people! I look forward to seeing Aussie and expat friends again, and maybe I'll get to meet Adriano Zumbo! While I won't be able to enjoy his treats (unless he has some grain and dairy free tricks up his sleeves!), I have to show Gav where the No Macaron Left Behind mission was born.
Weather permitting, I'd love a helicopter tour SOMEWHERE. A gracious friend offered me the opportunity to enjoy one last time, but I didn't take her up on the offer and wish I had. We loved our tour over the Big Island of Hawaii during our honeymoon, so you know I'll be researching our options.
I'm so happy that Christmas came early and I'm using the magic of airline miles to return to Oz.
And because it's been over 20-25 years since I last saw Return to Oz, I'm thinking of giving it another go. Maybe it won't be so freaky this time?!
featured image creative commons source