One year ago I was celebrating my sixth month in Australia and everything I was thankful for during my time in Oz. With Thanksgiving only a few days away, I wanted to write about the things I am grateful for in 2011.
I kicked off 2011 by welcoming the new year in Sydney at Harbour Bridge, ticking an item on my bucket list.
While I enjoyed all 12 months in Oz, my favorite part of the experience was a 2-month road trip at the very end of the year. Australia is a beautiful country, and I loved seeing it with no particular time table — other than my visa end date.
Snapping a photo of my two road trip partners who are busy composing their own.

I'm grateful that I was able to say "goodbye" to my friend (more like a younger brother) John "in person" — he passed away as I was flying from Sydney to the USA, and I was in Orlando days later at his funeral.
I was so excited to have the time and resources to afford a trip to the Outer Banks of North Carolina with family. THIS is our home away from home.
I'm thankful I finally met several travel blogging friends in person who I had known since the start of this blog. I'm incredibly grateful that I've been able to pay the essential bills without the commitment of full-time, permanent employment while I contemplate and plan my next steps. I'm thankful I spent 10 days with friends in London over the summer, which led to meeting my boyfriend. And speaking of London, I'm appreciative that a friend is currently on a plane crossing the Atlantic to spend Thanksgiving week with me and my family.
Meeting Laura/@awanderingsole in DC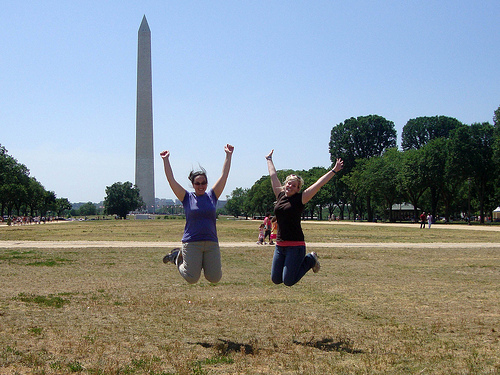 This year has had its challenges and celebrations like any, and it's certainly had more than its fair share of changes! Some have been welcomed, some haven't, but I can't help but be grateful for everything I've learned, everyone I've met, and everything I hope is to come.
Happy Thanksgiving to my fellow Americans, and to everyone else, hope you're getting excited for the holiday season!
Hotels worldwide
Aruba or Austria? Barbados or Belgium? Chile or China? Marriott can offer hotel deals in 70 countries from the familiar to far-flung, for business or leisure.
Resorts
Need to relax or take a break from business? Marriott has spa resorts worldwide, and hotels in ski resorts for snow-lovers. Why not tee off at a golf resort?
Holidays
Luxury holidays for all the family, all-inclusive packages and deals on holiday resorts: relax and travel with Marriott to exotic locations worldwide.
Weekend Breaks
Take a weekend holiday to relax in a spa, play golf or explore a new city: choose from our range of quick getaways, city breaks and romantic holidays.