I admire people who actively pursue their dreams, especially the BIG ones. The dreams that are risky and require them to take a leap of faith. The dreams that tap into a creative and entrepreneurial spirit.
I was proud of myself for quitting my job and moving halfway around the world to spend a year in Australia. I returned home with partial ideas of what I wanted my future to look like, but nearly a year later I'm still not sure what I want to do next (aside from marrying Gavin!).
One of the people I've been looking to for creative inspiration over the last 12 months is Allison.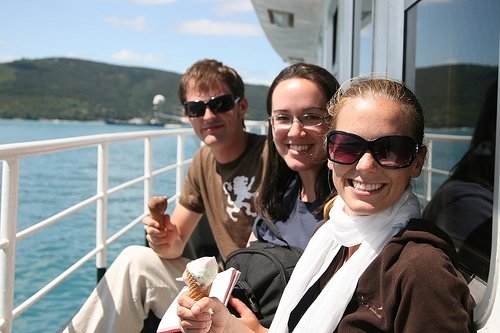 I met Allison and her then-boyfriend-now-husband Jonathan in Istanbul in 2008. The pair had just kicked off a RTW trip and were staying in my hostel room. I followed their blog over the next 11 months, we saw each other again in person when I went to Toronto in 2010, and we've kept in touch online.
Allison's traveled around the world not once but twice. After her second trip, she returned home to begin her career as a tax lawyer but found she was missing the time she had to devote to photography on the road. So she made a plan — tax lawyer by day, second shooter for weddings on the weekend, and creative business owner in the making. Allison worked hard, thoughtfully planned, and after months of preparation, she left her job as a tax lawyer to be a full-time photographer. She also has some other business ideas in the works! Oh, and not only is Allison an awesome person, but she's my wedding photographer!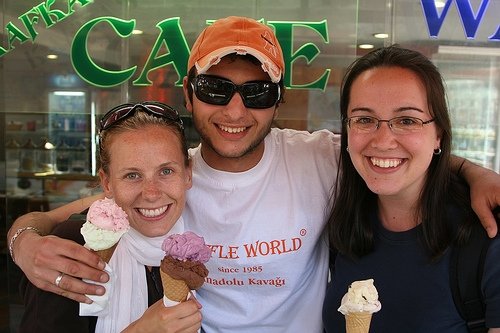 I'm super excited to support Allison as she pursues a dream job opportunity — to be the face and voice of Tourism Richmond's 365 days of dining (Richmond, BC, Canada). She is one of 12 finalists from thousands of applicants, and if she wins, she'll be dining daily for a year in Richmond and writing about her experiences. That sounds like something I would LOVE to do, and I hope Allison gets the chance.
I'm voting for Allison daily until the contest ends, and if you're currently chasing one of your dreams, consider supporting Allison as she pursues hers with a quick vote.
Don't know her and wish you did?!
Twitter: @apsuter
Blog: Live it. Love it. Blog it.
Photography: Allison Suter Photography
What's your next big dream?