This summer is going to be a particularly busy one in London! In addition to the typical tourist crowd during the summer holidays, the city just celebrated the Queen's Diamond Jubilee and soon thousands of people will fill the city streets for the summer Olympics.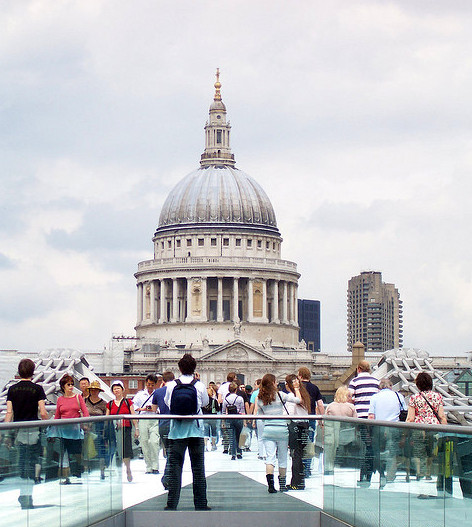 While it's an exciting summer in London, I wonder how the visitors and locals are going to manage all of the traffic and inflated prices. I managed to get a reasonably priced flight for the month of May, and with so many friends and a fiance in London, I never have to pay for accommodation. From what I understand, there are still London hotels with availability — shocking with heaps of people about to arrive in a few weeks!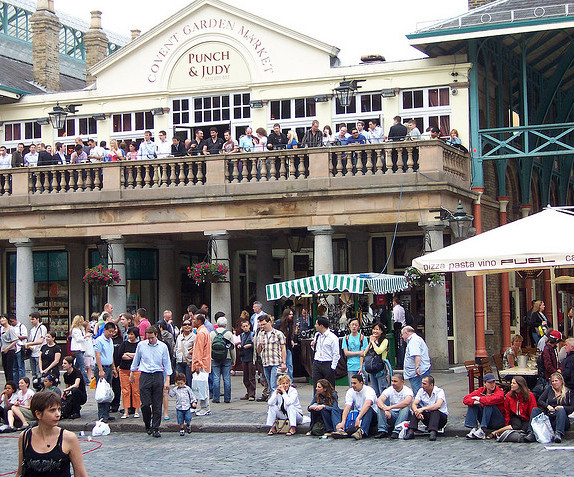 I managed to miss all of the traffic by booking my 1-month holiday in May, but I would have welcomed some delays on public transportation to be in London during the Queen's Diamond Jubilee.
Streets, store fronts, and private residences were decorated with flag bunting and I loved it!
Throughout May, I only saw a few references to the Olympics. At Heathrow, a couple of small signs asked arrivals to alert Heathrow staff if they were affiliated with the Olympics. In the city, ads were posted in the Tube and train stations which encouraged locals to find alternate routes to work to avoid delays. The ads showed people pole vaulting and sprinting to victory ahead of other travelers!
Are you braving the crowds for London this summer? When have you visited a location in peak tourist season?
Disclaimer: This is a sponsored post.