Sometimes when you travel, you enjoy the journey so much that you take in every moment, focusing completely on the present. As beautiful as the scenery is, you compose and commit the snapshots to memory instead of using a camera. While you normally scribble keywords and phrases to jog your mind about what you experienced and tasted for a later date, you instead sit in contentment and relive the fantastic day in your mind.
I'm assuming this is what I did in South Australia, since I have fewer stories and photos to share than usual. I remember that our time in SA was filled with beautiful drives, skies dotted with the prettiest puffy white clouds, and charming small towns in which I could easily live.
South Australia Beaches
I couldn't get enough of the beaches and gorgeous skies in SA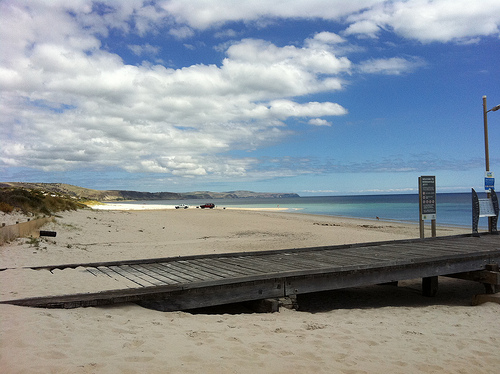 Nicole and Adam loved the beaches and snapped photos too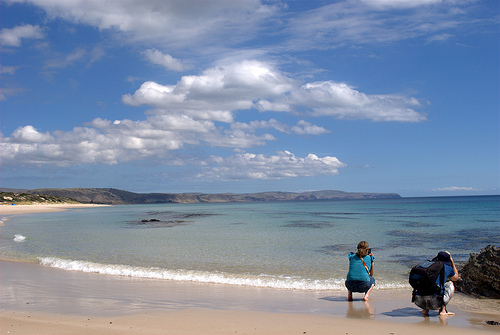 Often the water was crystal clear before suddenly changing to a dark blue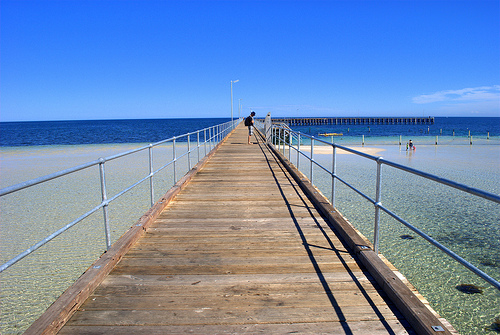 And then there was the town of Robe — beautiful coast lines and skies!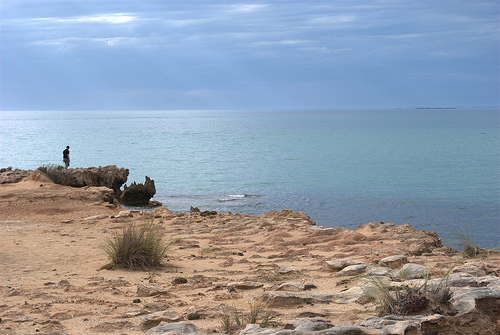 Adam secures our picnic table for dinner in Robe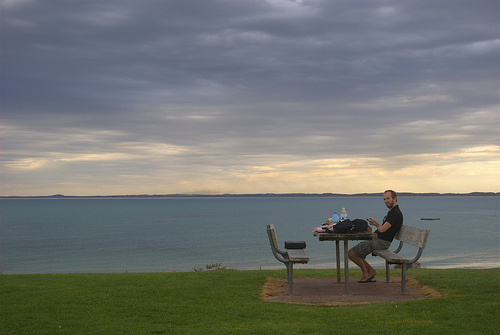 South Australia Scenery
I know I surprised quite a few people with my decision not to visit Kangaroo Island. Look out across the water in this photo — it's as close as I got…maybe next time!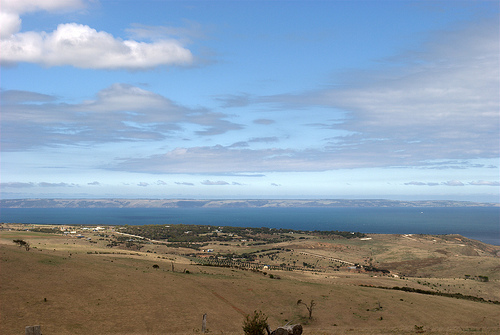 We drove by so many wind farms in Australia and stopped at quite a few. I can't explain why, but I really like them. Maybe it's because they're often on gently rolling hills or by the coast. When you get close enough, you can hear a soft whirring from the turbines.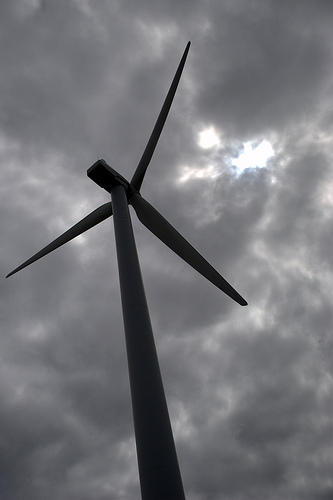 After hours and hours of driving, we found the halfway point between Australia's east and west coasts.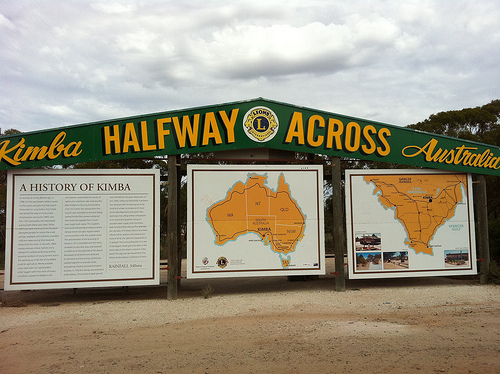 More South Australia love
One day in particular, I rolled down the passenger side window and took dozens of photos. I couldn't get enough of the sky!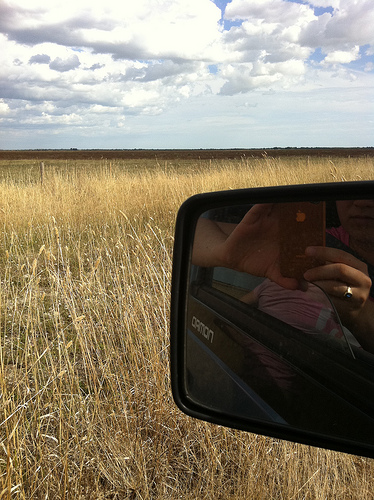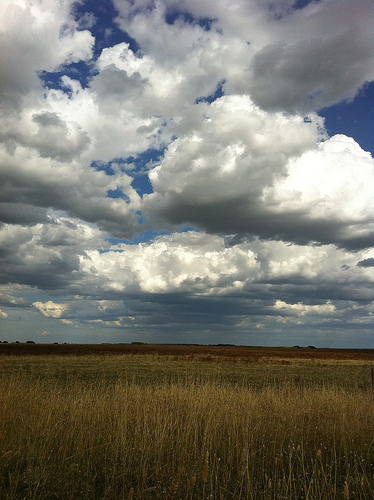 As much as I loved SA's skies, I adored the Fleurieu Peninsula. I had never heard anyone talk about it, and I'd never read about the area on websites or in a guidebook. But it is hands down, one of my favorite parts of Australia. If you're on a road trip in SA, consider adding this peninsula to your travels. If you have an iPhone, you might want to install the Fleurieu Way Guided GPS Tour. The app is a really solid effort by the Tourism Commission to inform travelers about the peninsula and guide drivers along the Fleurieu Way. Everytime we passed a landmark that the app had listed by GPS, we learned historical tidbits and were encouraged to take scenic detours that we wouldn't have known about otherwise.
The town of Wilunga also stole my heart. I didn't expect a thing as we drove into the town — perhaps a quick pit stop as we headed north along the coast — but its charm (and farmers market) quickly grabbed my attention. The farmers market was bustling with locals and tourists, and the road trip trio picked up lunches and a take away dinner from various stalls. Pleased with our food finds, we continued exploring the town on foot, passing a dozen cafes full of personality and quality menus. For a relatively small town, it had everything I'd want or need. Next time I have an extended visit to Australia, I will have to spend a week or two learning all the nooks and crannies of this gem of a place.
Thanks for reading about the 2-month Oz road trip! Details on time spent in Western Australia are still to come. Visit Adam and Nicole's blogs to read about the trip from their points of view.