Although I haven't been out of the country in 2014, I've traveled three times domestically and haven't yet shared photos or talked about those trips!
In February, I flew to San Francisco to spend a long weekend with my travel partner and best friend Nicole. I hadn't seen her since my May 2013 wedding, so we spent plenty of time catching up and walking around Berkeley and downtown San Francisco.
During the visit, we met up with three other friends I know in the Bay Area, including fellow travel blogger Rebecca, my friend of 10+ years Dennis, and Shibo, a fellow Wahoo.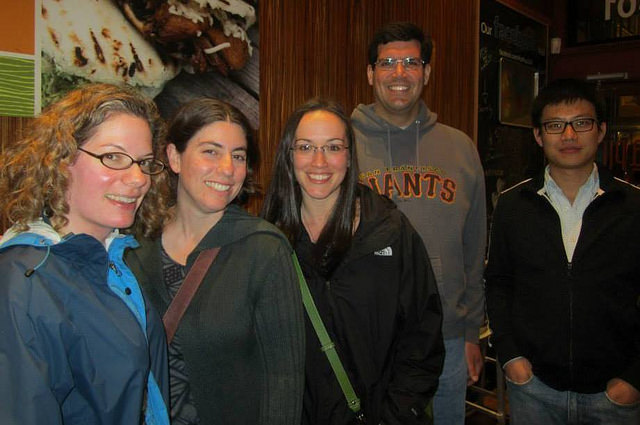 Nicole and I spent a sunny morning touring the campus of UC Berkeley, followed by a long afternoon walk around town, filled with plenty of window shopping.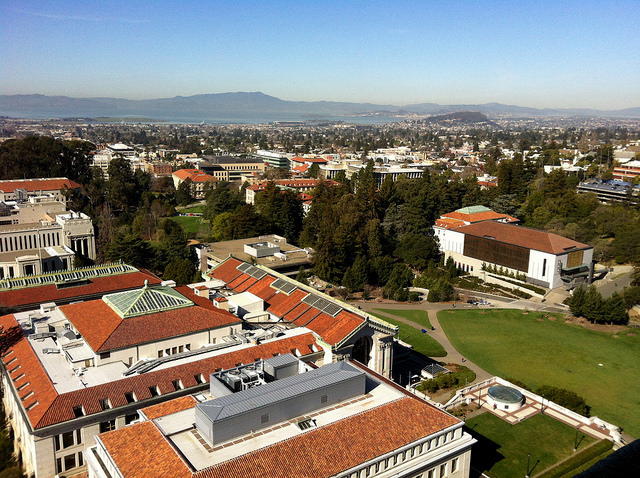 This was only my second trip to the Bay Area, and since I'd never visited Alcatraz, Nicole, Dennis, and I spent a few hours getting to know the well-known prison.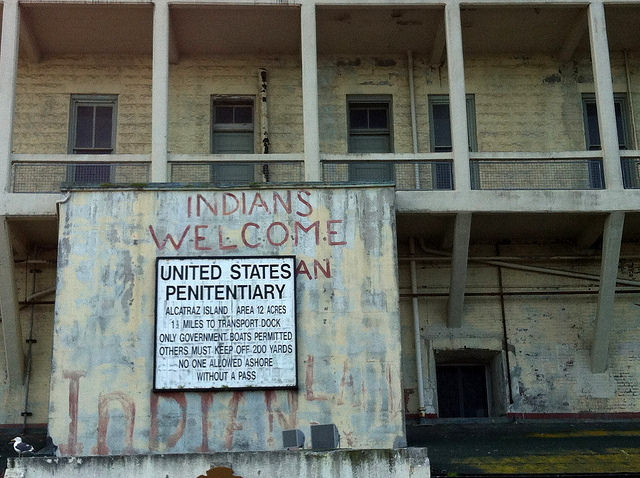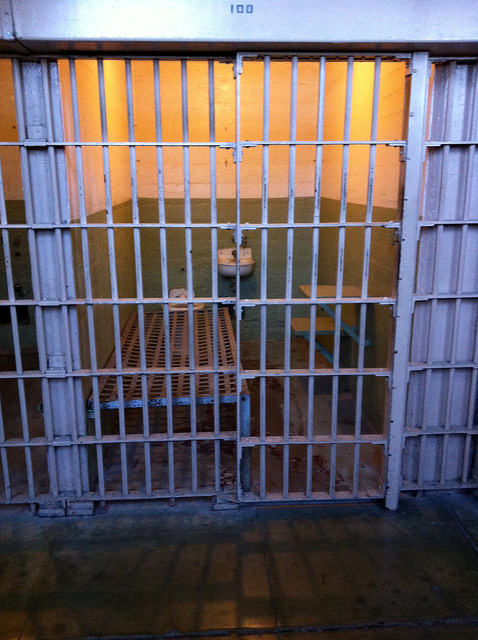 Nicole and I stepped into the solitary confinement cell but kept the door open!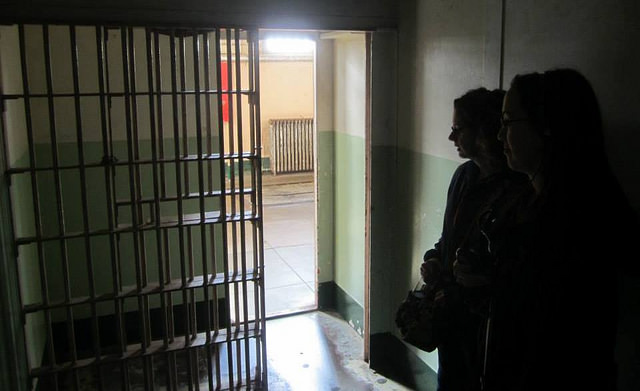 A few months later, Gav and I became tourists in our own backyard when Caroline and Duncan traveled all the way from London to spend a week with us.
With all the food we knew we'd be eating, we included a hike in the nearby mountains early in the trip.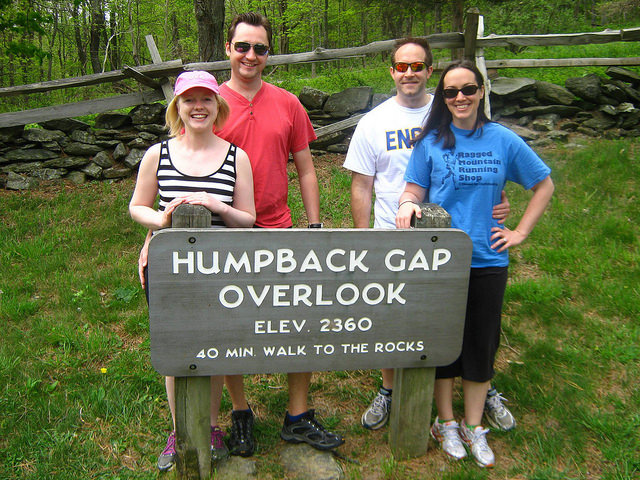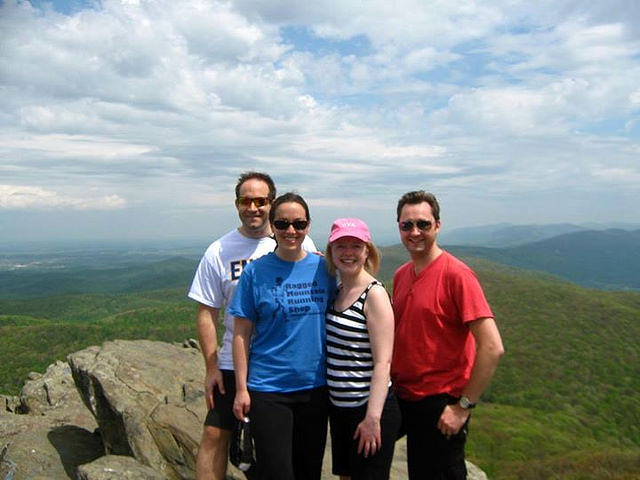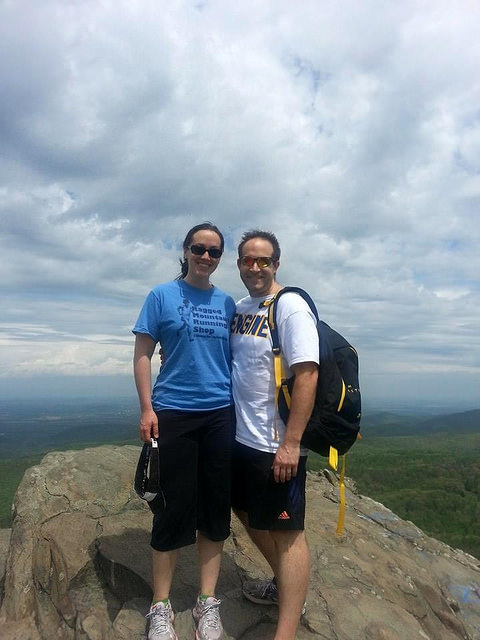 We immediately followed the hike with lunch at Blue Mountain Brewery, where the boys enjoyed a 10-beer sampler.
Everyone loved our next stop at Veritas Vineyard and Winery, which is just down the road from the brewery. This is one of my favorite wineries to share with visitors.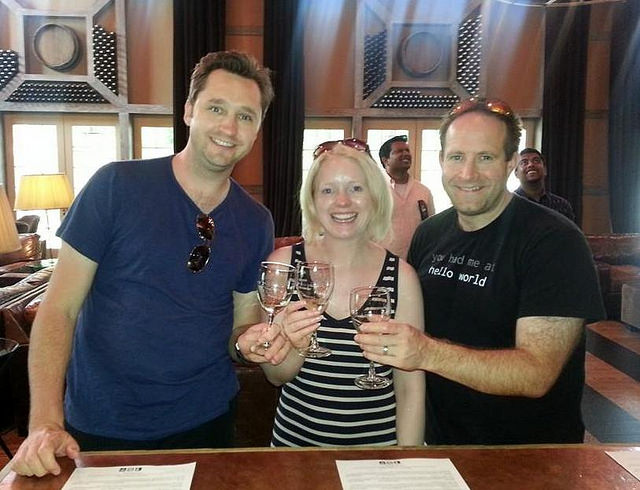 Of course a trip to Charlottesville wouldn't be complete with a tour of the University of Virginia, given by yours truly. After walking around Grounds, we decided to pop into the bookstore and show off our school spirit.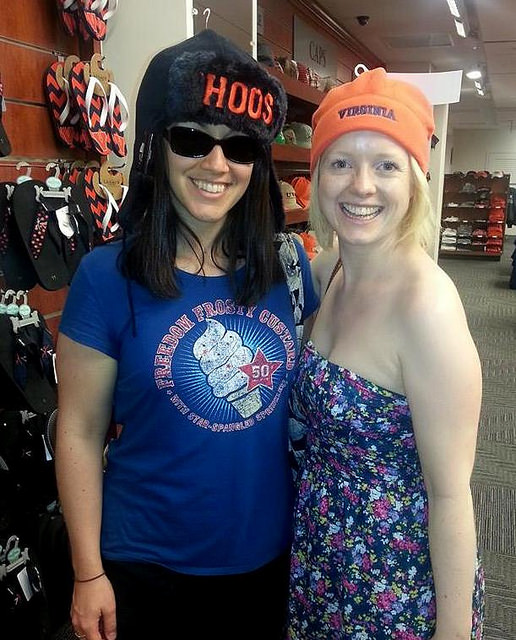 Fast forward a few weeks, and I found myself in Wilmington, North Carolina for the first time. My family usually calls the Outer Banks home for a week each year, but this summer we decided to try something new.
On day one I woke up early and joined my dad for a run. After battling runner's knee for months, I was finally ready to kick off my return-to-running program.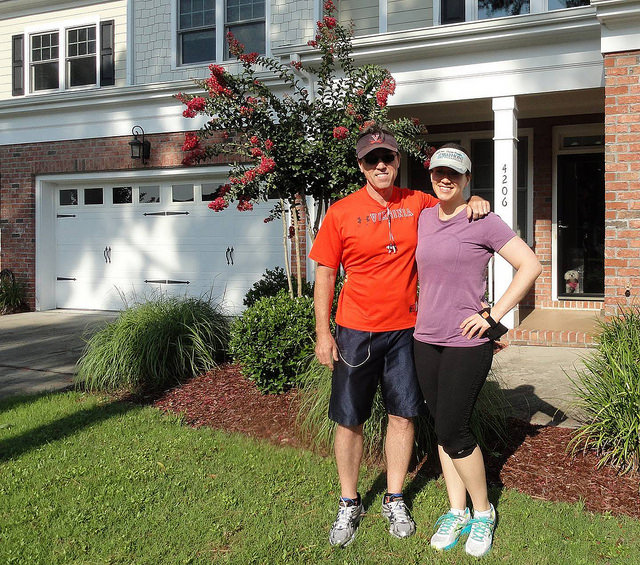 During the day, we took the advice of locals and set up camp at Kure Beach. If we visit Wilmington again, I'd return to Kure Beach in a heartbeat.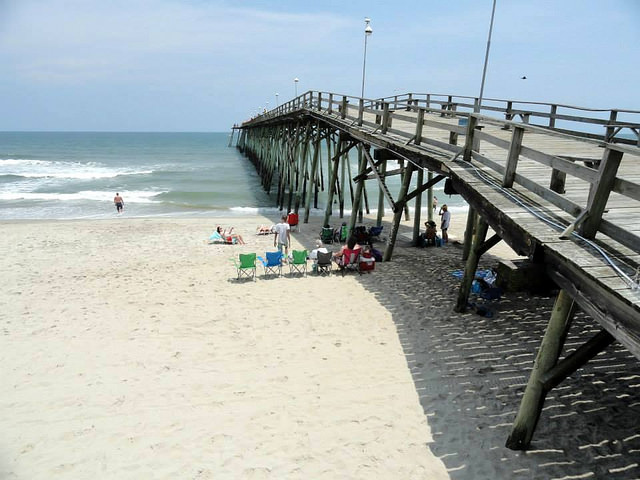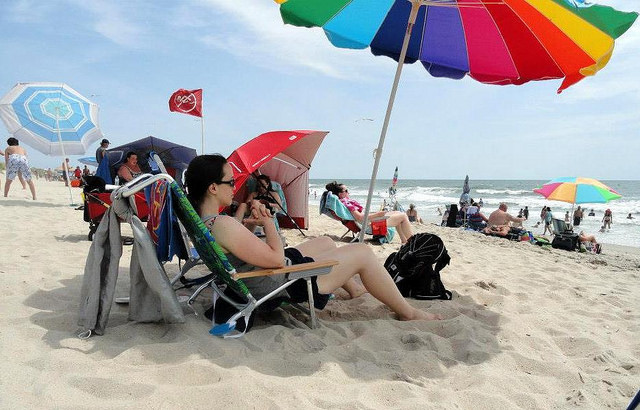 In the evenings, we visited downtown Wilmington, walking along the well-known riverwalk by the Cape Fear River.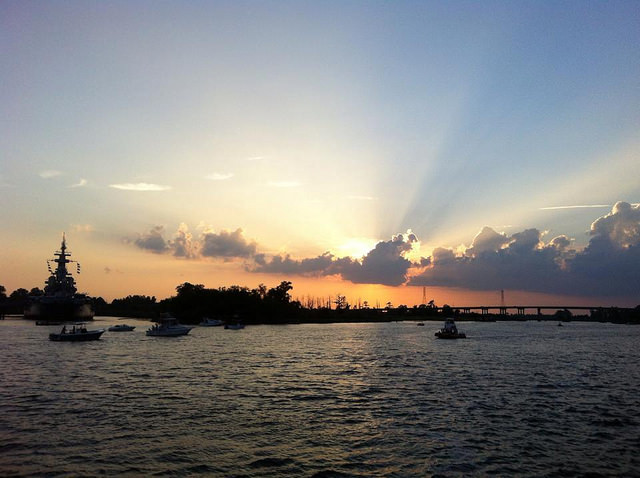 On the fourth of July, we camped out with thousands of locals and fellow visitors to watch a fireworks display. The sunset that evening was gorgeous.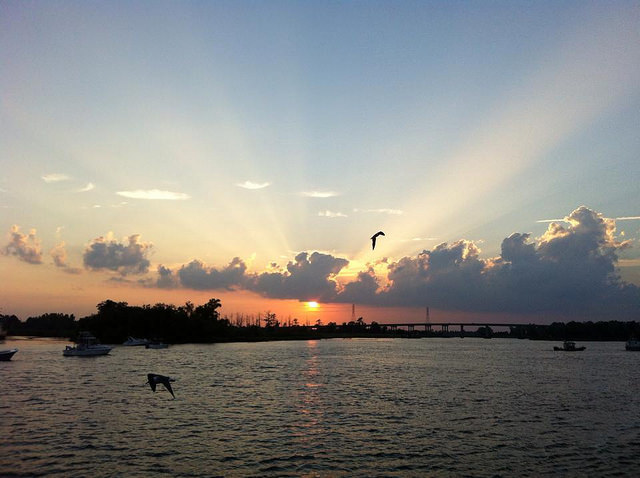 One day, we decided to take a break from the beach to drive around the city and find filming locations from One Tree Hill and Dawson's Creek. My family has watched both shows in their entirety — we have a thing for teenage angst and woe shows.
We were more than excited to stand where the One Tree Hill cast spent many episodes — on the grounds of the river court. Although the court was removed after the show ended, the views and scenery were still exactly as we imagined.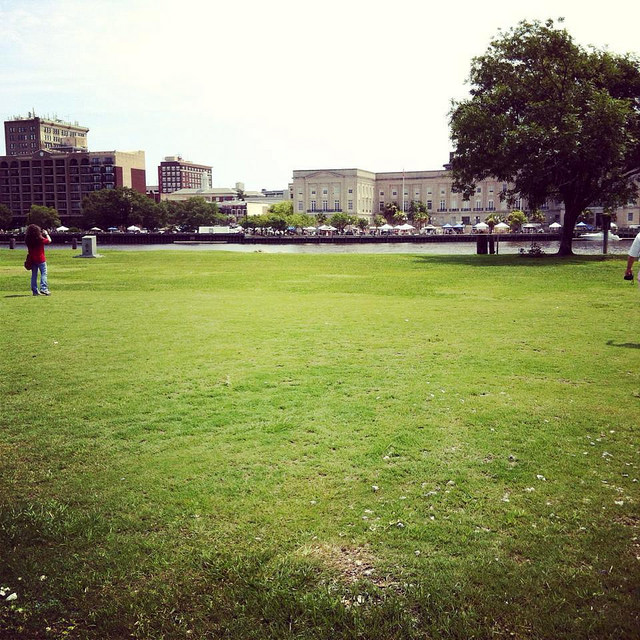 Not too far away, we found the bridge from One Tree Hill's opening theme. As we took photos, I heard Gavin DeGraw singing I Don't Want to Be.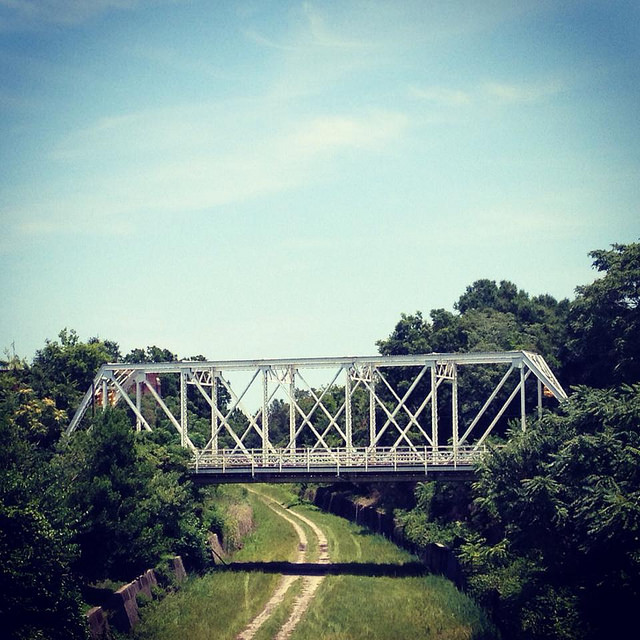 In an upcoming post, I'm going to share more stories and photos from our Wilmington trip, including all of the One Tree Hill and Dawson's Creek locations we visited. Because I am a fangirl like that.