Confession: I've been really Oz-sick lately.
It's been over three years since I returned to the USA after living in Australia for a year, and I never thought I'd go that long without a return trip.
Thankfully my girl Priya is currently in Australia on the Work and Holiday Visa, and I'm able to live vicariously through her adventures.
When she nominated me for the Liebster Blog Awards, I HAD to accept. Thank you, m'dear! Here are answers to your 10 questions.
Are you a big city person or small town/ suburb/ countryside person? Explain.
I L-O-V-E traveling to big cities. The energy of a city makes me feel alive. I love exploring the various neighborhoods with their different cultures. What I enjoy most might be exploring the food.
When it comes to living, I think I prefer a smaller town. My current home of Charlottesville, Virginia is home to 50,000 and our county has about 100,000. Charlottesville was recently named the happiest city in the USA. I know I love it.
On a weekend, I love driving through the country side on our way to a winery or farmer's market. Something about the sunshine and mountain views puts me at ease.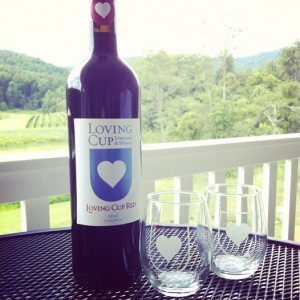 What were 3 sacrifices you had to make in the name of budget travel?
There was the time I booked a 12-person room in Barcelona because the hostels were so expensive. When Nicole and I arrived, it was actually an 18-person room and we couldn't afford anything smaller. As we got settled in for our first night on thin mattresses on plywood (that we had to scale a tall, super narrow ladder to access), Nicole noticed what we lovingly dubbed "dust beasts" on the pipe above our heads. We stayed in this awful place for a week.
Then there was the time we decided to forgo showers for a few day stretch to save a few bucks on the 2.5 month Australia road trip. Park at a free site = no showers. Pay to park at a RV caravan park = showers. After about a month we got into the habit of only paying for showers every third night. I like to think the three of us smelled just fine.
And then there were the handful of times I've endured rude, disrespectful roommates because hostels make travel affordable. What really gets under my skin are the folks who return at all hours, flip on lights, drunkenly talk at full volume for an hour, and act like their holiday is much more important than anything else.
If you had to travel for one month with an unlimited budget or one year on $10,000, which one would you choose? Why?
A year on $10,000, easy.
While I'm interested to know what it's like to travel luxuriously, I've always preferred traveling for longer, making my money last. If I had one month on an unlimited budget, I'm sure I'd do some amazing things, but the time would pass by so quickly that it would all be over before I knew it. Give me 10k, which would easily last a year in many parts of the year, and I'd take the time to explore just a place or two really well.
But hey, I'm not opposed to winning the lottery.
Did you ever visit a place and felt like it wasn't worth the time or money?
I can't say yes, because "it's not worth the time or money" is too harsh for the place I visited and didn't quite connect with.
But, it's no secret to long-term readers that I didn't feel that new-destination-something for Barcelona.
I did like listening to this band perform.

I loved traveling with Nicole. I loved that we decided to stay for two weeks, get to know the city, and do a few day trips instead of traveling all over Spain in that time. But of all the international destinations I've ever visited, I connected the least with Barcelona.
How long can you travel nonstop from place to place before you need a break?
I don't think I've ever really had to test this. When I think of this question, I think of someone doing a RTW trip and changing locations somewhat frequently — even if it's city to city within the same country.
I did see so much of Australia, but I wasn't constantly on the go. For the first 3.5 months, I was usually in one city for a couple of weeks before traveling elsewhere. However, after 3.5 months, I was ready to stop living in hostels and start living in a flat.
Though I once got really lucky and scored a bottom bunk that was a double/full bed!

I set up shop in the Inner West of Sydney and worked at a local natural/health foods store for about 3.5 months. Then I spent the rest of my time in Oz traveling around the country in a van with two friends. And on that road trip, I never grew tired of being on the go, seeing new places, and camping just about anywhere.
Do you prefer to travel alone or with someone? Explain.
I love my travel partners, but there is something about traveling alone that's special.
I've met so many people when traveling alone that I probably wouldn't have met if I was traveling with someone else.
When I travel alone, time is my own. If I want to walk all day one day and see a new city on foot, I can do that. If I want to do little of nothing and relax all day, I can do that too. When I'm traveling solo, I can spend my time where I want and leave a place if I want.
But I also can't imagine Barcelona without Nicole, who's also joined me in London, Dublin, and Australia. Evan also joined me on my 30th birthday trip to Dublin, and I was with my youngest sister Katie the first time I set foot on Australian soil. Gav and I explored Hawaii, and I'm looking forward to seeing new places together.
Zip-lining in Hawaii with my newest travel partner

Do you consider yourself to be an introvert or extrovert? Or both? Or neither?
Introvert. No questions. No hesitation. INTROVERT.
When people ask, and I respond that I'm an introvert, they're usually surprised. In person, I am a good listener, but I'm also a chatty storyteller. At work, I'm told I'm great at giving presentations, but it doesn't mean I feel comfortable doing them.
The career counselor in me has to share that being an introvert or extrovert doesn't mean we're either shy or outgoing, although that can be a part of it. Introversion vs extroversion is really about where we direct our attention and how we get our energy.

credit flickr creative commons
I'm re-energized by having downtime, reading, catching up with friends on-on-one (versus groups), reflecting, and so on.
I may talk a lot, but I am an introvert through and through.
If you could wake up and do anything tomorrow (without having to worry about money or obligations), what would you do?
My mind immediately jumped to something realistic and doable. And very relaxing and minimalistic. Sleep in (because I am rarely in bed past 7am, even on weekends), go to a local coffee shop, visit a winery, have a great lunch, take a long walk, bake something new, and then hop a plane (because money isn't an issue) to NYC for an amazing dinner. That's spending a day doing some of my favorite things.
I'd love to be able to wiggle my nose Bewitched style and magically appear in another location like *snaps* that. THAT'S what I'd really like to be able to wake up and do tomorrow. I'd spend the morning and lunch in Australia, visiting friends, drinking excellent coffee and eating delicious food. Then I'd pop around the globe to visit friends before heading to London for a late evening gathering with our friends.
So happy to have friends travel across the pond for the wedding!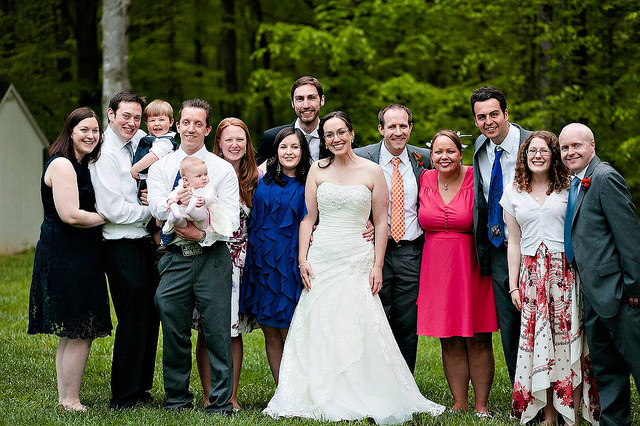 What do you want to be when you grow up?
A 4-hour work week traveler.
Though I'd settle for working 20-30 hours a week and being on the road. I miss the road.
And I think something related to food, health, and wellness should be in there. That's my current love. When I returned from Australia, I even thought about opening a cafe!
What is your next destination(s)?
It's a secret…for now.
I'm pretty sure we know where we're going and when. And of course once decisions are made and travel plans are hatched, I'll fill you in. I'm really excited.
Priya, thanks for the nomination! Looking forward to following the rest of your Aussie adventure!